Libby Moore
Libby Moore, an embroider from Australia is best known for her cross stitch portraits and works on plants and flowers. We're pretty sure you would have seen at least a piece of her on Instagram (she's @threadfolk!). We sat down for a quick chat with Libby to find out more about how she works, including a really KOEL tip for your future embroidery projects!
1. Describe yourself and what you do.
I'm Libby, sole maker and owner of Thread Folk. My husband and I have three young boys and a fur baby, Arthur the cat. When I am not in mama-mode, I create custom cross stitched family portraits and modern embroidery kits. I also sell the occasional finished piece of embroidered art and I sometimes run workshops!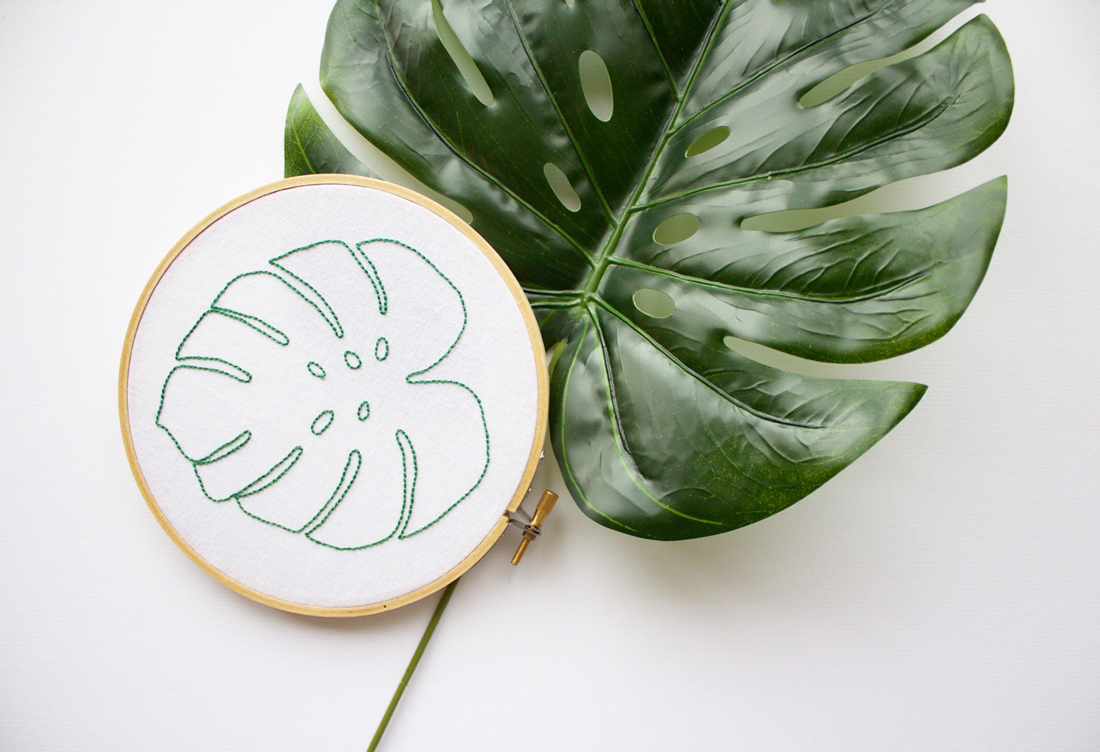 2. Messy or organized? How does this trait affect your creative process?
Can I say both? I know that being organized helps my mental state when I stitch, but I'd be lying if I said my workbench/sideboard where I store my supplies was neat and tidy all the time. It's prone to being piled high with various stitching projects and supplies for packing embroidery kits. My work travels with me from the sideboard, to the kitchen bench, to the couch in the evenings. I try and keep the supplies I am using for the specific project I am working on ordered, so as to avoid a big knotted mess of thread!
3. Any tips to sourcing the best tools and supplies?
You can find everything you need to start embroidering at your local fabric store. It really is that easy! Grab some cotton, thread, a needle and an embroidery hoop and you are good to go! For more unique tools and supplies, I always look online. Etsy is always a great place to search for needle minders and cute embroidery scissors. I have a growing obsession with embroidery scissors. There are so many fun designs out there!
4. Name one tool you cannot live without, and why.
A needle minder! It is a little magnet that holds your needle when it's not in use. No more searching for that lost needle down the side of the couch. Genius, I say!
5. What is your most recent purchase?
Gold, unicorn embroidery scissors. I mean, how could I pass those up!? (KOEL: Yes, that's a tough one!)
6. What is your best under $10 spent?
The beauty of embroidery is you can buy just about every single supply for under $10! It is an incredibly inexpensive craft. All you need is a piece of cotton, some thread, a needle and an embroidery hoop to get started!
If I had to choose, though, I'd say a water soluble marker. I use these to transfer patterns onto fabric. Once I've stitched the design, I simply run the fabric under cold water and the pen disappears.
From left (top to down): DMC 6 stranded embroidery thread, $1.19, from Spotlight; Pre-printed fabric pattern, comes with embroidery kits from Threadfolk; Embroidery hoop, $4.99, from Spotlight; Embroidery scissors, $15.66, from BrynnandCo; Needle minder, $7, from Tinkinstitches; Embroidery needle, from Spotlight
Photo Credits: Libby Moore