The Woven Path: Jess Anderson
Success doesn't come from big achievements, they occur in small accomplishments as well. It hasn't been long since Jess Anderson started Moth Threads, her embroidery shop, but we can see as clear as day her passion and love for the craft flourishing her business. Inspired by her grandmother, who was an amazing embroidery artist herself, Jess started stitching in her honor and has never stopped since. She uses this form of craft as a means to slow down her racing thoughts and set a primary example for her kids to be confident in pursuing their dreams. An inspirational maker indeed, read the full interview below to learn more about Jess!
5 Facts about Jess Anderson
Early riser or night owl?… Early riser, my beautiful babies make sure of this. I was very much a night owl before I had children. There's something magical about the quiet of 2am.
A song to get you into the creative groove… New Slang – The Shins
What did you aspire to be when you were 5?… I never really knew what I wanted to be and still probably don't. What I do know though, is that what I do right now – mothering, raising my children and creating every day – makes me the happiest I have ever been.
3 essentials we can find in your bag… Wet wipes, nappies and a lipstick.
If you weren't an embroider, you would most probably be doing… I have a degree in Psychology but in all honesty, I would be a stay-at-home mother. That is my full time job now and what I choose to do along with my business. Raising my babies is what comes first for me, always.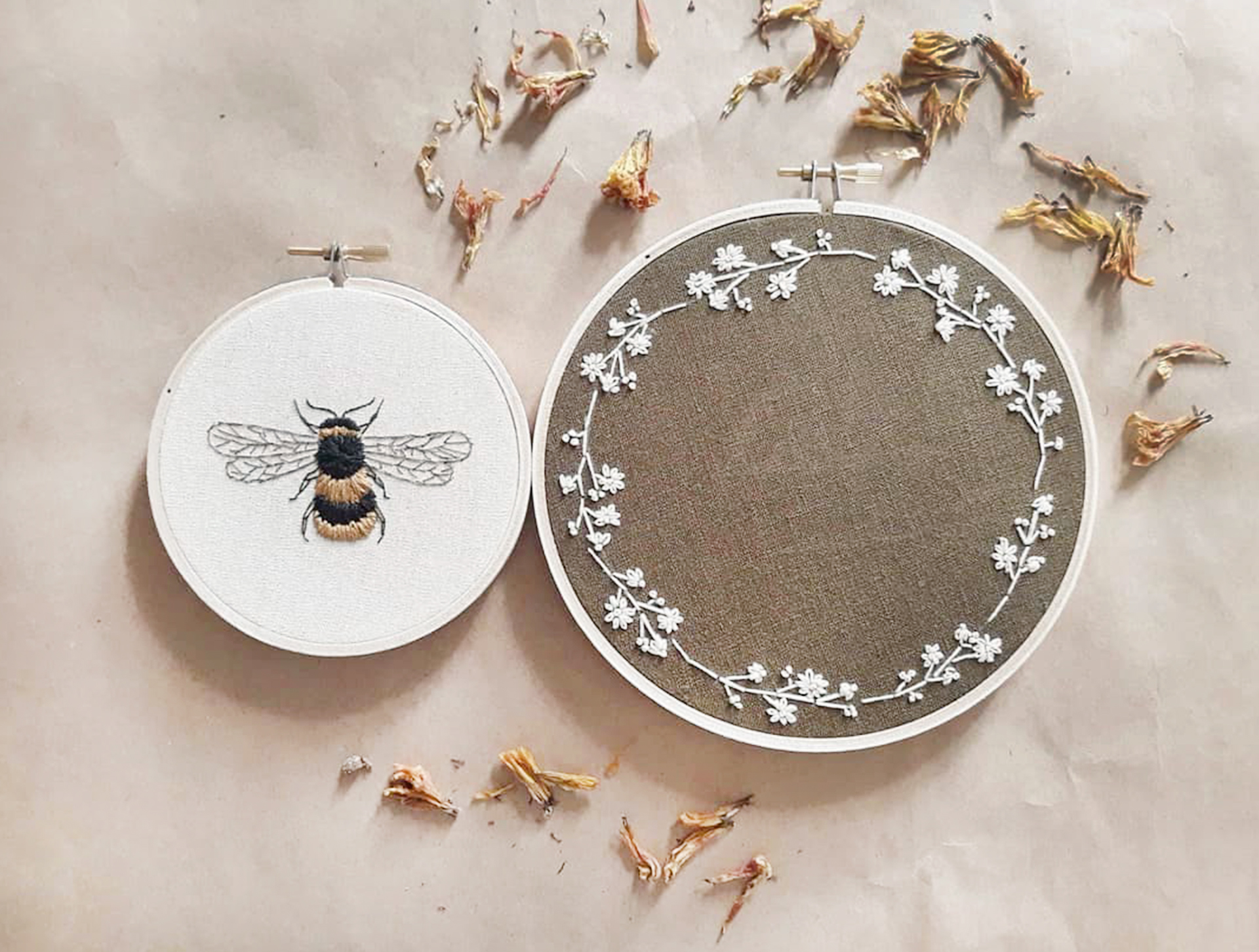 1. Tell us about your background and what led to you choosing embroidery as a craft.
I have always been creative but I struggled to settle on a medium that felt right for me. My nan was a beautiful embroidery artist and I have fond memories of sitting by her as a child, amazed by how she was to be able to stitch up such beautiful work.
When she passed away not long ago, I thought that I would try to stitch in her honor. I haven't stopped since and am forever grateful to her for giving me such a lovely gift of embroidery which has now turned into such a huge passion of mine. It has truly changed my life in such a profound way.
I struggle with anxiety and depression, this is a large part of my life and shapes who I am. Embroidery has helped me to quiet my mind, to slow things down and focus on just one thing for a while. It has changed the way I see the world and truly helped me.
2. What made you want to take your passion to the next level?
My supportive partner was the person who helped me start my business and pushed me to follow my dreams. For this, I am so lucky and thankful.
Six months ago when I started to embroider, I wanted to set an example for my children, not only regarding the importance of creativity in their lives, but also having confidence in themselves with anything they aspire to do. To never be afraid of failure and to keep trying.
3. Tell us more about your shop, Moth Threads
Moth Threads started as a way to share my love of the handmade, and make unique and special art work for mothers and nurseries. It makes me so very happy to know a piece of mine has a place in someone's home, especially a nursery. It's such a privilege and the reason I started to sell my work.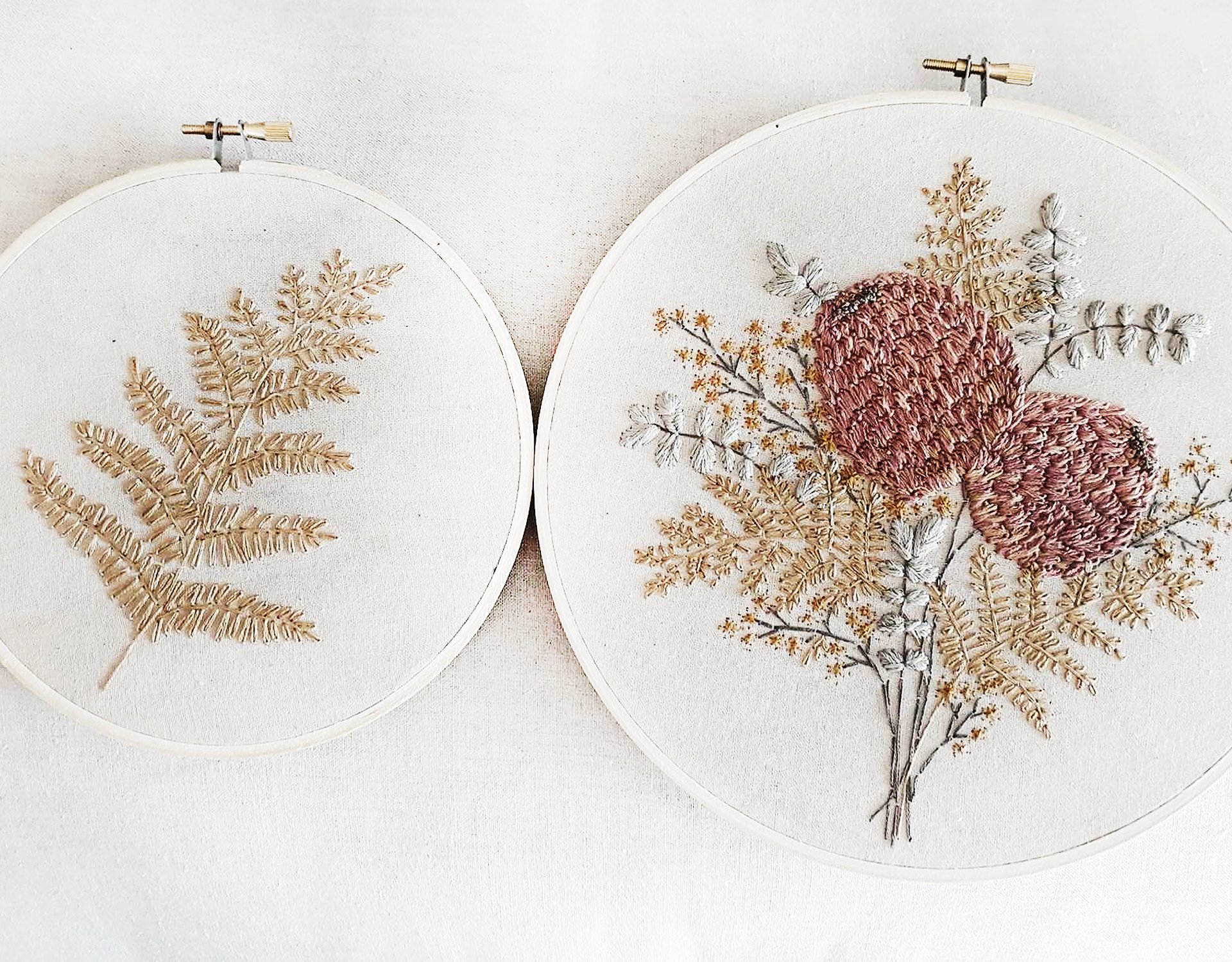 4. What kind of materials do you like to work with?
I stitch with thread and I love finding a colour palette that inspires me. Organic, seeded linen is my fabric of choice and lately I have began to naturally dye my fabric to create unique colours.
5. What is your favourite piece of finished product and what inspired you to create it?
I find it hard to choose a favourite, I think each new piece I make becomes my favourite. When I work on something for so many hours, I put lots of love into it and it brings me a lot of joy to create it. I am constantly inspired by the beautiful Australian bush and native flora. I am lucky enough to live in a part of Australia who's natural setting inspires me daily.
6. How is the yarn scene like in Australia? 
I am so new to the yarn scene in Australia but from my experience so far, it's amazing, diverse and above all, supportive! I'm constantly on the hunt for new craft suppliers and there is never a shortage of great ones!
7. Is there any interesting or particularly memorable/interesting moment in your career as a professional maker? 
The first time I sold a piece was so amazing and fascinating, that someone loved it as much as I did and wanted it in their home. I also receive such beautiful and supportive messages from other mothers and makers. It has truly made this whole experience that much more special to me.
8. Advice for those wanting to make the switch into crafting full time?
Follow your heart, create what brings you joy. I think that as long as you are making something you love, that is authentic to you and your vision, you will always be on the right path regardless of how quickly or slowly you move along.
Although I feel like I am at the very beginning of my journey, I'm excited to learn and take away from my experience, be it negative or positive. Any small set back just means that there is room for growth within your craft or your business. Make sure you give yourself the credit you deserve for your hard work and achievements, no matter how small they might seem. Above all, be sure to be kind to yourself! Remember, you are so worthy of your success.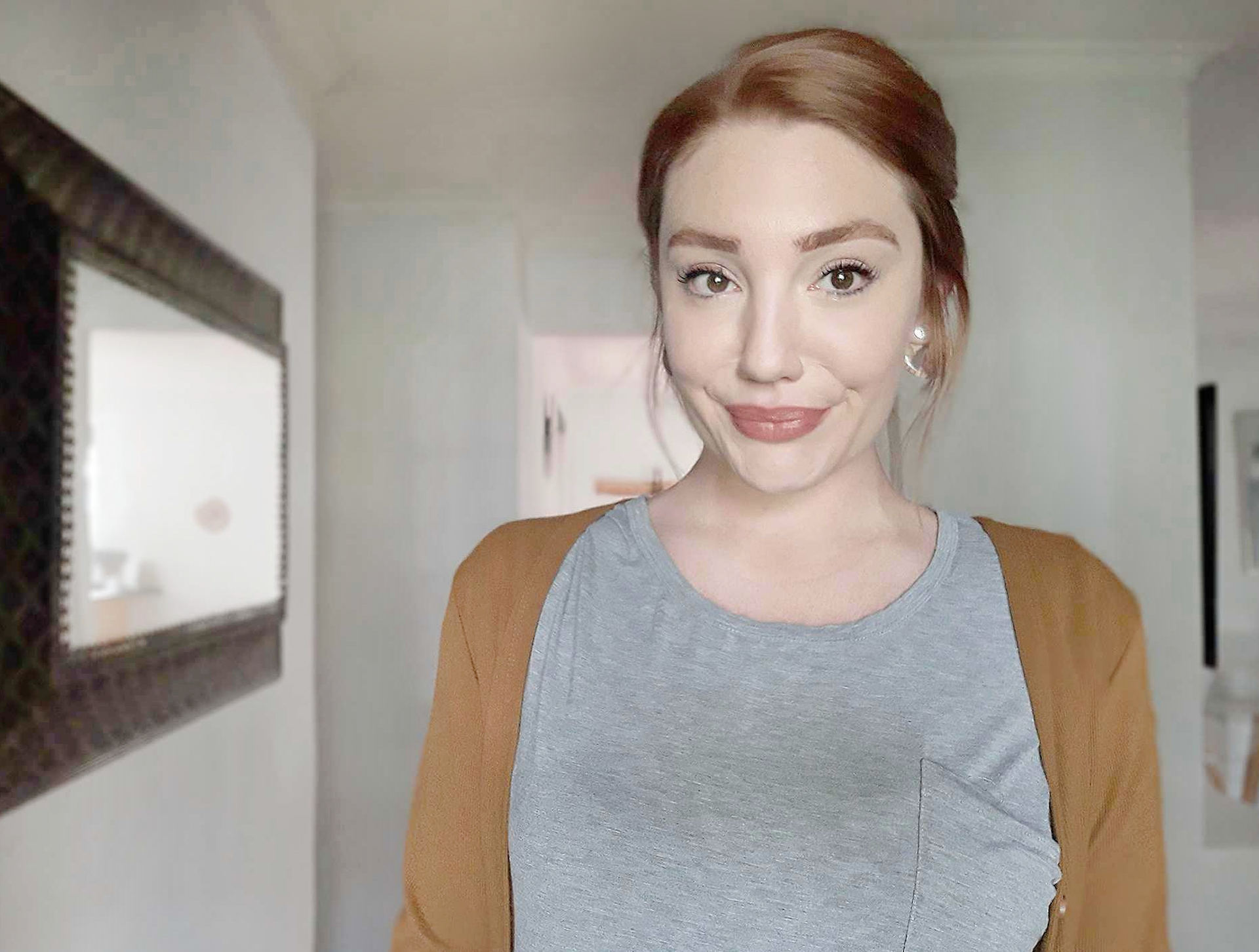 Photo Credits: Jess Anderson