KOEL Kid: Sarah Sullivan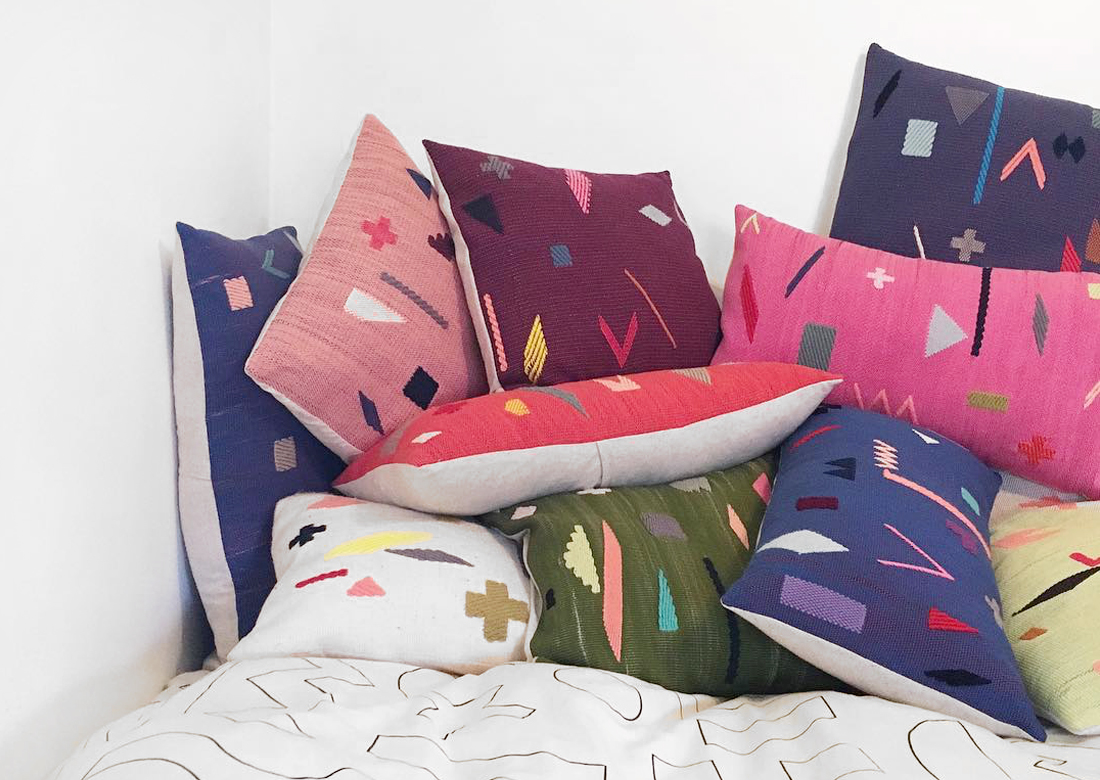 With a background in computer rendering and digital design, Oklahoma-based fiber artist Sarah Sullivan fell in love with the intimate nature of tactile materials that a computer cannot match. With her talent to create incredible patterns (her dream job was to become a wallpaper designer 20 years back!), Sarah now weaves geometrical shaped pillow covers and wall hangings where she sells on her online shop. She also creates custom pieces according her customers' favourite color combinations. Read further to find out more about her pattern obsession.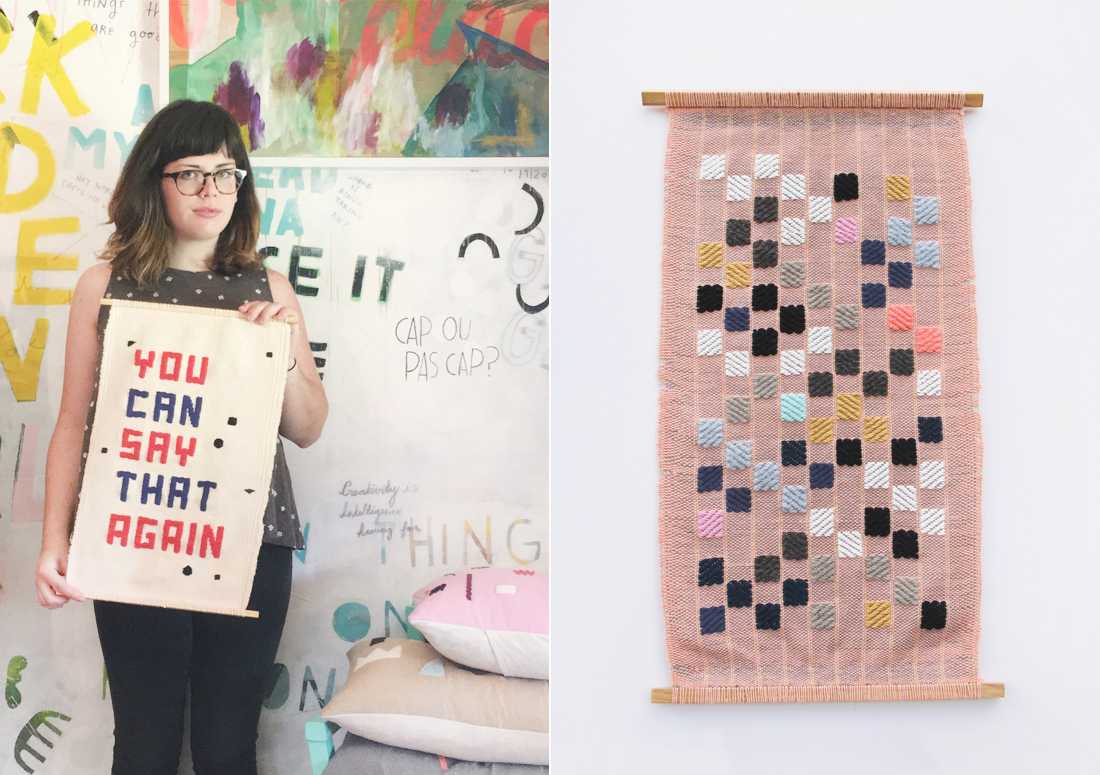 1. Tell us more about your background and what led you to choosing weaving as a craft?
For as long as I can remember, I've always been an "art" kid. I was never interested in figurative drawing or realism and was instead obsessed with color-blocking and creating patterns. My dream job up till I was about 20 years old was to design wallpapers. I studied Surface Design and Textiles at the University of Kansas where I was introduced to the craft of weaving. My initial plan was to design prints for a living and weave as a side interest. But then I started creating my own independent-study weaving courses and bought myself a loom as a graduation present. Now I weave every day, and turned it to a viable job a year or so ago.
2. What makes you a KOEL Kid? 
I used to do a lot of traditional tapestry work, and then I realized I wasn't using my loom to its full potential (I still don't, really). I got stuck to the same basic techniques for a while now, and it later became a bit of my signature. My current style allows me to get weirder with shapes, but still keep the overall design clean and sharp. People often think it's embroidery! I would usually say color choice is my greatest advantage, but I recently did a couple monochrome pieces coincides with my style, so who knows? All our brains are different and that's what sets us all apart.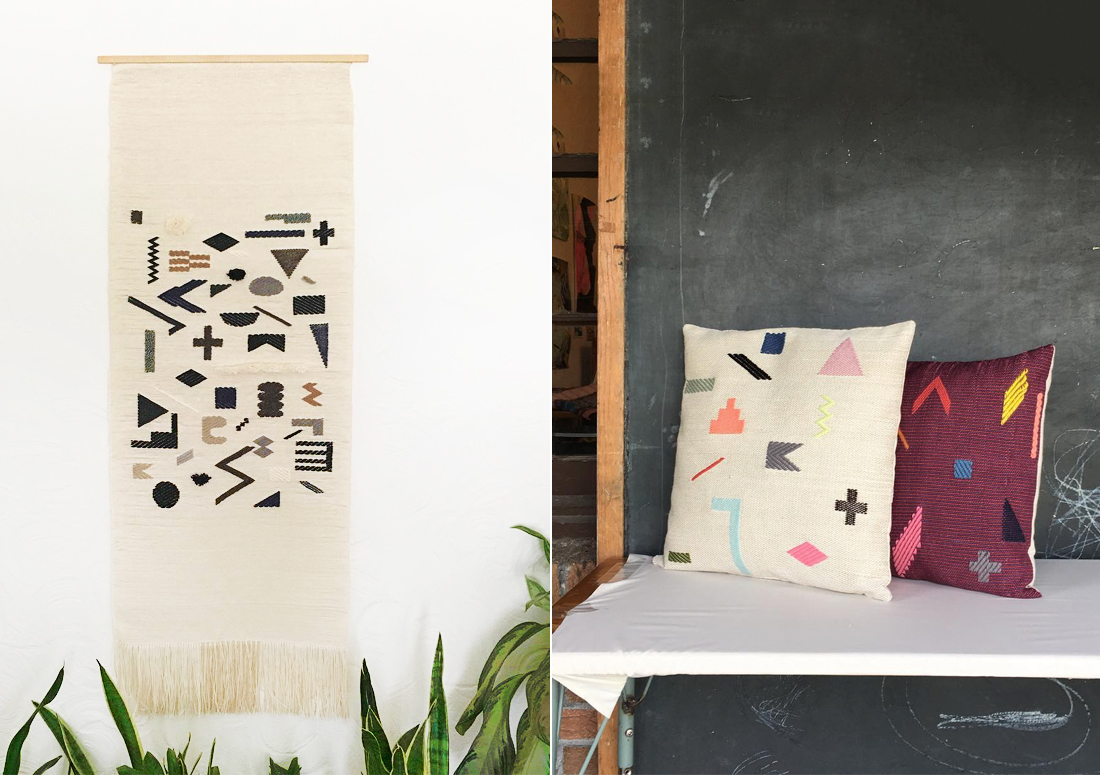 3. Share with us the creative process behind each of your project.
Engaging in a slow craft like weaving allows me to use all parts of my brain. There's so much math in setting up the loom, working with the grid of the warp and weft, and spacing out the geometry of the shapes. But then creativity takes over with color, the shapes themselves, and the fact that I really just wing the whole thing. I wish I could say there's a masterplan, but I truly make up each piece as I go unless it's a commissioned piece (and even so, color choice is the only thing that is intentional). I think both halves of my brain work pretty equally, so I enjoy the process of just letting it go wild and seeing what happens.
4. Pick one of your favourite designs and answer these quick questions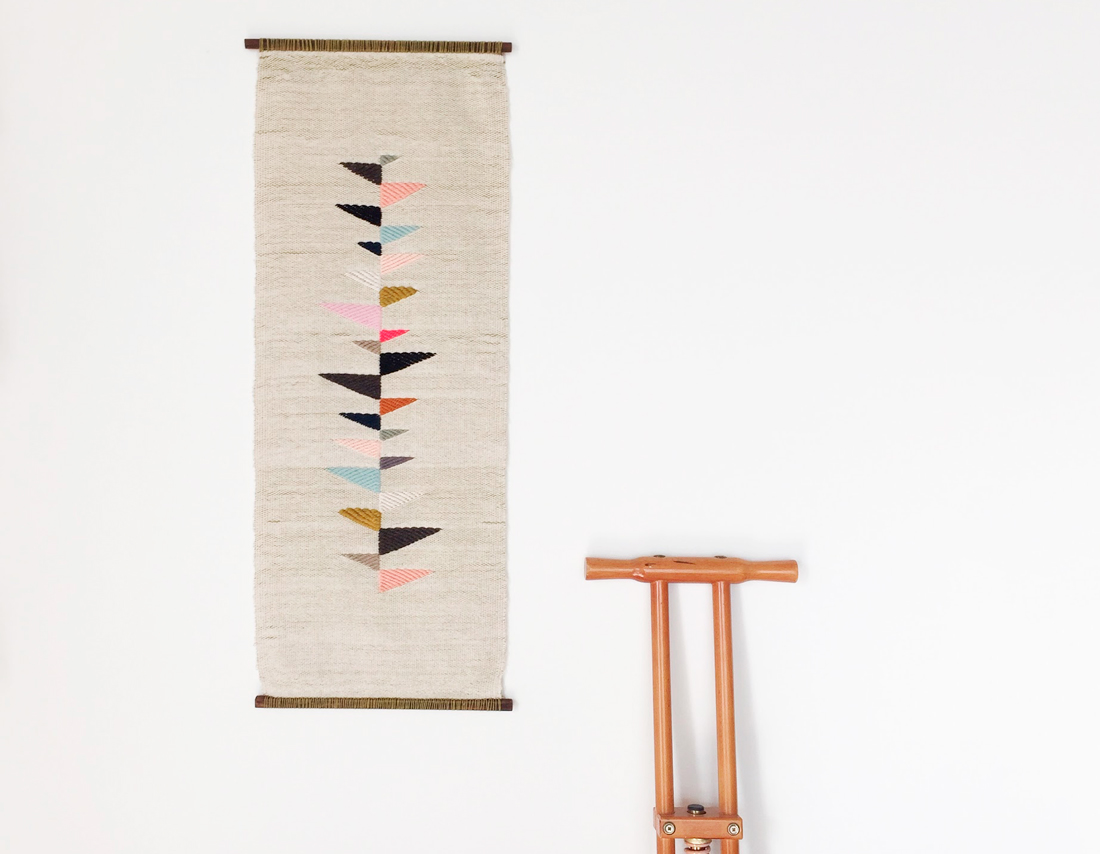 The inspiration behind this design is… This is a custom piece for a close friend based on an older smaller weave. I never do the same work twice, but I like reinterpreting past ideas. I love making commissioned pieces, especially when it's for someone I know. I'm fascinated by the fact that everyone have their own individual favourite color palate. "What's your favorite color?" is too basic of a question, but what I find interesting is "what's your favorite color combination?" Looking at this piece reminds me of my friend.
The dream store in which I would like to stock this design is… To stock it in my own store one day! I know brick-and-mortar retail is struggling these days, but I want to have a building with a showroom/shop in the front, my studio in the back, and I live upstairs. Preferably with a bar and bakery nearby.
Which celebrity house can you picture your design at… I'd probably want my work in the home of someone that likes to get weird with design and style, like Pharrell or Tavi Gevinson. Society of has kind of given them a free pass to do what they want, so it'd be extra-validating for them to want my work. I'd also obviously want to learn what the color palates of their lives are.
If this design made it big, I would… This piece is designed according to the personal tastes of one person, so "making it big" would be a matter of studying more people and making pieces for them. It would be fun to conduct a big experiment on color theory and psychology.
If this design could talk, it would say… something flirty, then something smart, and then something really stupid just because it's funny. Then it would probably sing for the rest of the night, most likely a tune by The Walkmen.
5. Great things take time, so how much has changed since you first started weaving and where do you see it in the next five years?
When I first started weaving, I took on a more experimental style. I had to be very exact with all the digital work I was doing at the time, hence weaving was my outlet to get weird – lots of textures and wavy lines! Now it has reversed. My weaving has become very precise and graphic and everything else I do, like painting, is much more free-form. I'm also much much faster at every aspect of the process now. In the next five years, I hope to make physically larger pieces while also creating a bigger body of work. I want a unique SullyString's piece in every home!
Photo Credits: Sarah Sullivan