KOEL Kid: Anne Djupvik Andersen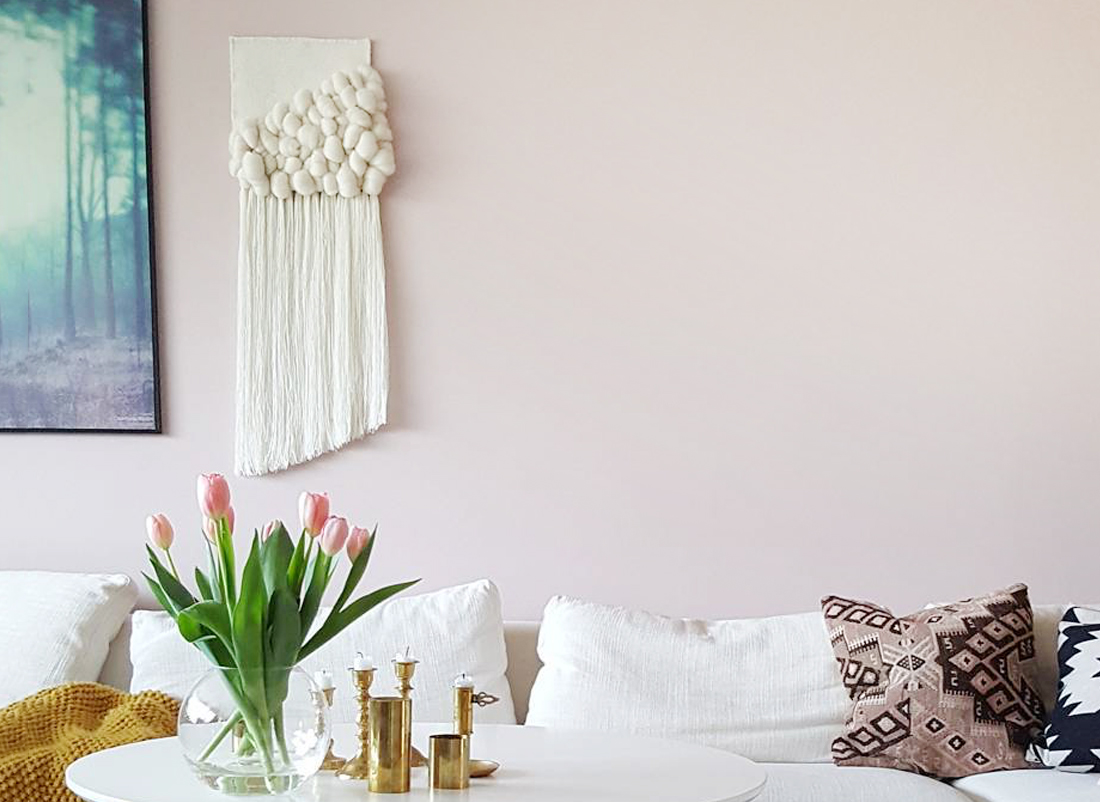 Just looking at Norwegian weaver Anne Djupvik Andersen's work makes us feel like we are on cloud nine. Dreamy and delicate, her weaves are always clean and simple yet screaming with interesting textures. Picking up the craft of weaving only just three years ago, Anne now sells her weaves on her online shop, Weave me away, teaches workshops in Norway and even has her works now exhibited at 'MULTIPLY – mitt hjem', an exhibition in collaboration with other Norwegian artisans. Read on to read about her story.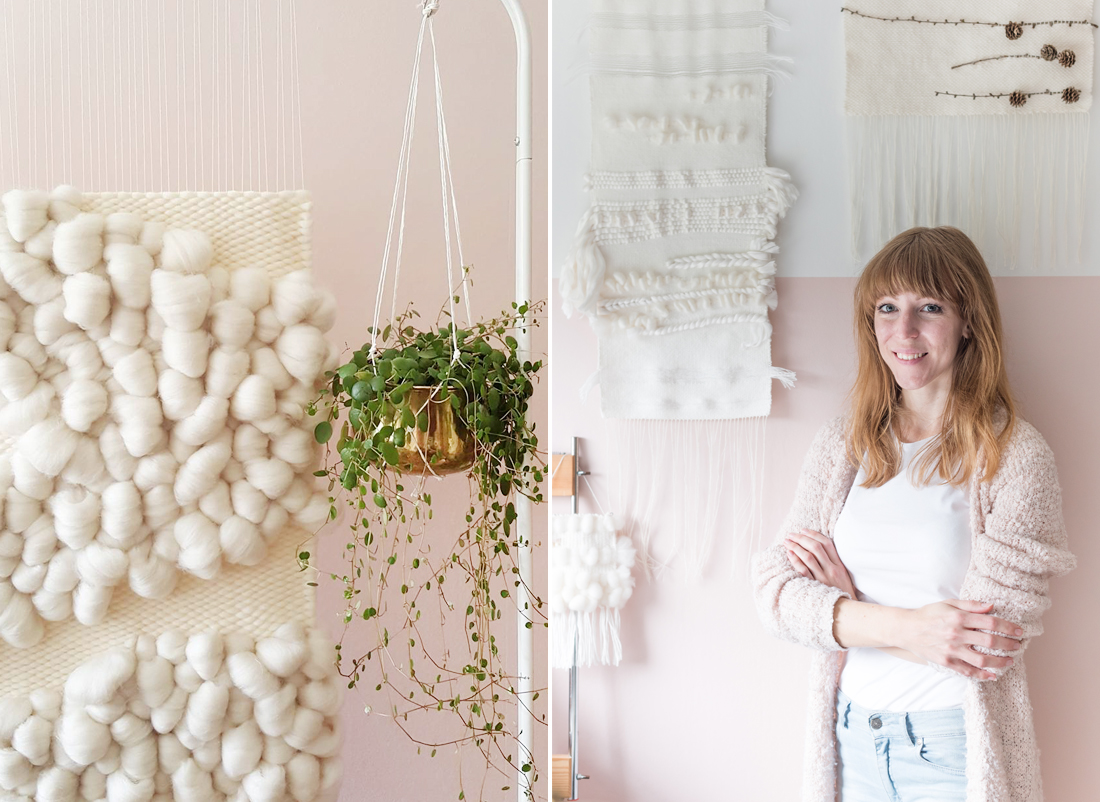 1. Tell us more about your background and what led you to choosing weaving as a craft?
I've always been a creative person since young, trying everything from drawing and painting to weaving and knitting. 'Making stuff' was my favourite activity! I studied arts and crafts in high school, and I'm also educated in Interior designer and Graphic designer.I had not touched a loom until only three years ago. I stumbled across Maryanne Moodie's work through a google-search and completely fell in love with weaving! I've been weaving almost daily ever since. What I love about weaving is that it's such a free and playful way to express one self through art. You can experiment with different materials, textures and techniques – it's so interesting to see the different expressions you can create!
2. What makes you a KOEL Kid?
Oh, that's a tricky one! There's a jungle out there of so many talented artists, and it's an honour for me to be featured here. I guess my work is clean and simple in design, yet interesting in textures and materials. I like to explain my work as soft, dreamy and delicate, using mostly different shades of white, with hints of gold. Though I've been playing with more bold colors lately 😉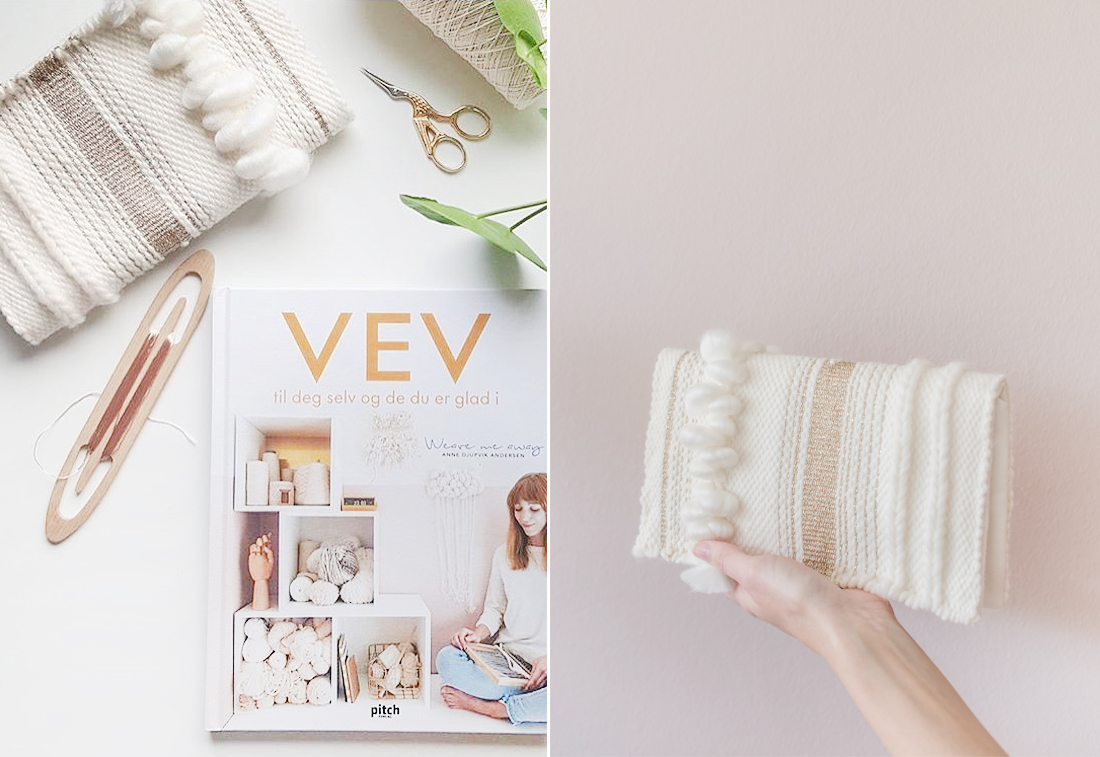 3. Share with us the creative process behind each of your project.
I always start with the materials, finding the perfect combo of textures and colors. I play with the wool and the yarn as I go, and very often I don't have a clear idea of how it's going to look in the end. I let the materials speak for themselves and lead the way.
4. Pick one of your favourite designs and answer these quick questions!
The inspiration behind this design is… A combination of some of my previous works, and tropical summer!
The dream store in which I would like to stock this design is… Hmm.. I do have my own webshop, but it would be really fun to see my work somewhere else! In an arts and crafts store, or an interior shop maybe.
Which celebrity house can you picture your design at? That have to be in an artist-celebrity's home. I would be honored if one of the artists that I admire and look up to would have my work on their wall!
If this design made it big, I would… Keep the original 😉
If this design could talk, it would say… Enjoy and relax.
5. Great things take time, so how much has changed since you first started weaving and where do you see yourself in the next five years?
There's been a lot going on for the past three years! I've been invited to fairs, been featured in many magazines and newspapers, built my own website and shop, written a book about weaving, taught weaving classes, been on tv talking about weaving, and to top it off I'm now a part of the exhibition 'MULTIPLY – mitt hjem' (Norwegian for 'my home') in collaboration with Norske Kunsthåndverkere (freely translated into 'Norwegian artisans'). Puh.. It's been crazy really, and I'm so grateful and humble for all of this. And not at least overwhelmed! In the next five years I hope to be able to do more art exhibitions, that's really a dream of mine.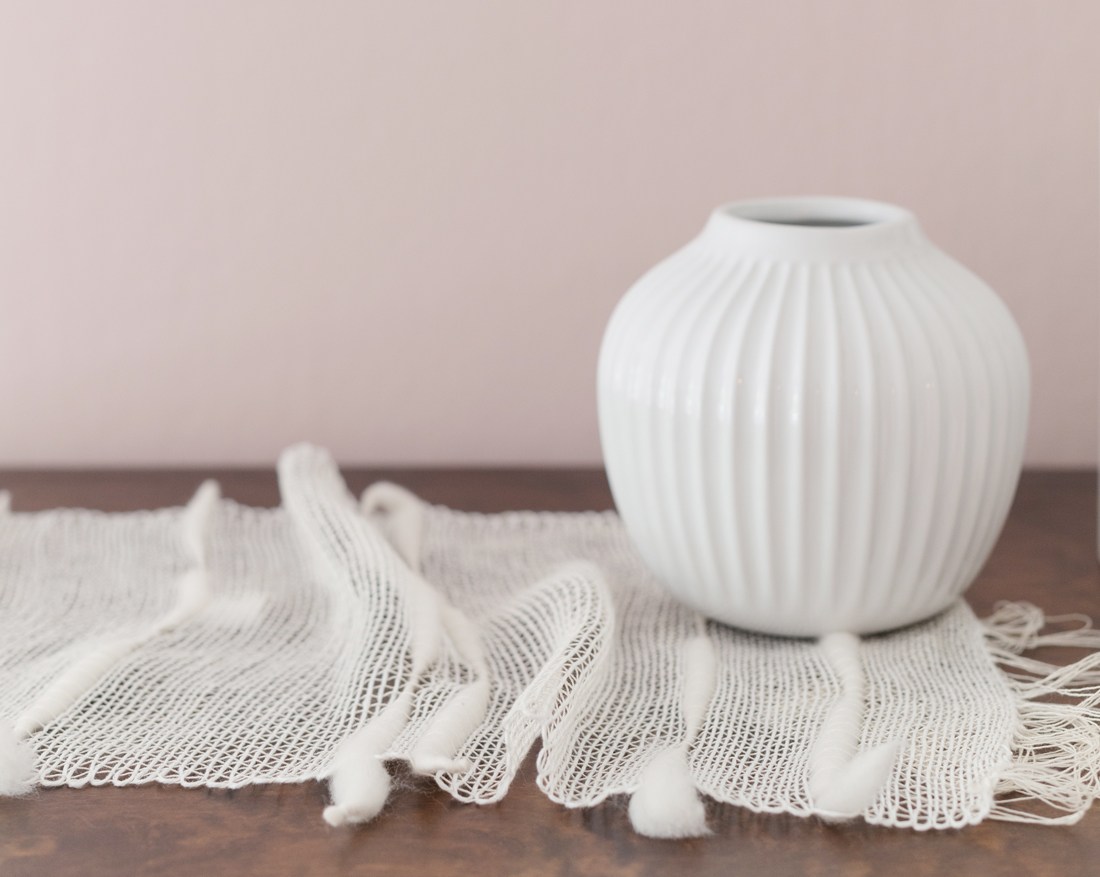 Photo Credits: Anne Djupvik Andersen