The Woven Path: Jennifer Smith
"Be confident in yourself and your work. As long as what you make matters to you and reflects your passion, it's worth doing." We especially love this particular word of advice from Jennifer Smith, embroider and owner of Jen Ann Handmade. Growing up in a creative household, Jennifer has spent most of her younger days experimenting with different crafts. But it was embroidery that stole her heart and stuck with her for the long run. Starting off with using her friend's illustrations to drive her patterns, Jennifer is pushing the boundaries and learning to create her own fun and vibrant designs! We got to know a little more about Jennifer and what inspires her to keep pushing the limits through the interview below!
5 Things about Jennifer Smith
Early riser or night owl?… Both! I don't think my internal clock ever switched when I moved from Austin to LA (over six years ago!), so I still wake up around 6:30am every day. But I feel like I'm more productive at night, so I'm often up pretty late.
A song to get you into the creative groove… Streaming WWOZ  from New Orleans. I've loved the city for a long time, and listening to zydeco and brass bands and hearing all the local happenings always perks me up. Sort of like a mini vacation without the beignets!
What did you aspire to be when you were 5?… From the earliest age I can remember, I wanted to be a fashion designer. My mom sewed matching outfits for me and my brothers when we were young. Maybe my desire for fashion school was because of that. Or possibly in spite of it! Who knows?
3 essentials we can find in your bag… Hand cream, lip balm and sunglasses. I even wear sunglasses during the ever so rare overcast days in Southern California.
If you weren't an embroider, you would most probably be doing… Photography. It's my other creative passion.
1. Tell us about your background and what led to you choosing embroidery as a craft.
I grew up in a creative household and learned to cross stitch as a child. I've spent quite some time sewing, knitting and a few other various crafts. But when I took up embroidery in 2017, it stuck for good.
2. What made you want to take your passion to the next level?
During the same time I started embroidering, I relocated from the hustle and bustle of Santa Monica to a ranch out in the country. The isolation took some adjusting, but having such a satisfying creative outlet was a lifesaver. I was able to dedicate a lot of focused time to honing my craft and rather than burning out, the desire to create kept growing.
3. Tell us more about your Etsy Shop, Jenannhandmade
My path to embroidery began on a whim after coming across a pattern I wanted to try my hands out on Etsy. I enjoyed it so much I started stitching up illustrations drawn by one of my friends. After posting several hoops of her designs on Instagram, people asked me if they were for sale. That's what led me to opening my own shop in October of 2017, and I'm now starting to make my own designs, which I'm really excited about!
4. What kind of materials do you like to work with?
I work with pretty traditional materials — cotton fabric and embroidery floss. I love colors though, so most of my work includes a lot of vibrant colors. I've also stitched some patches for hats and totes, as well as stitching on clothing. I like pushing myself in new directions and trying new things.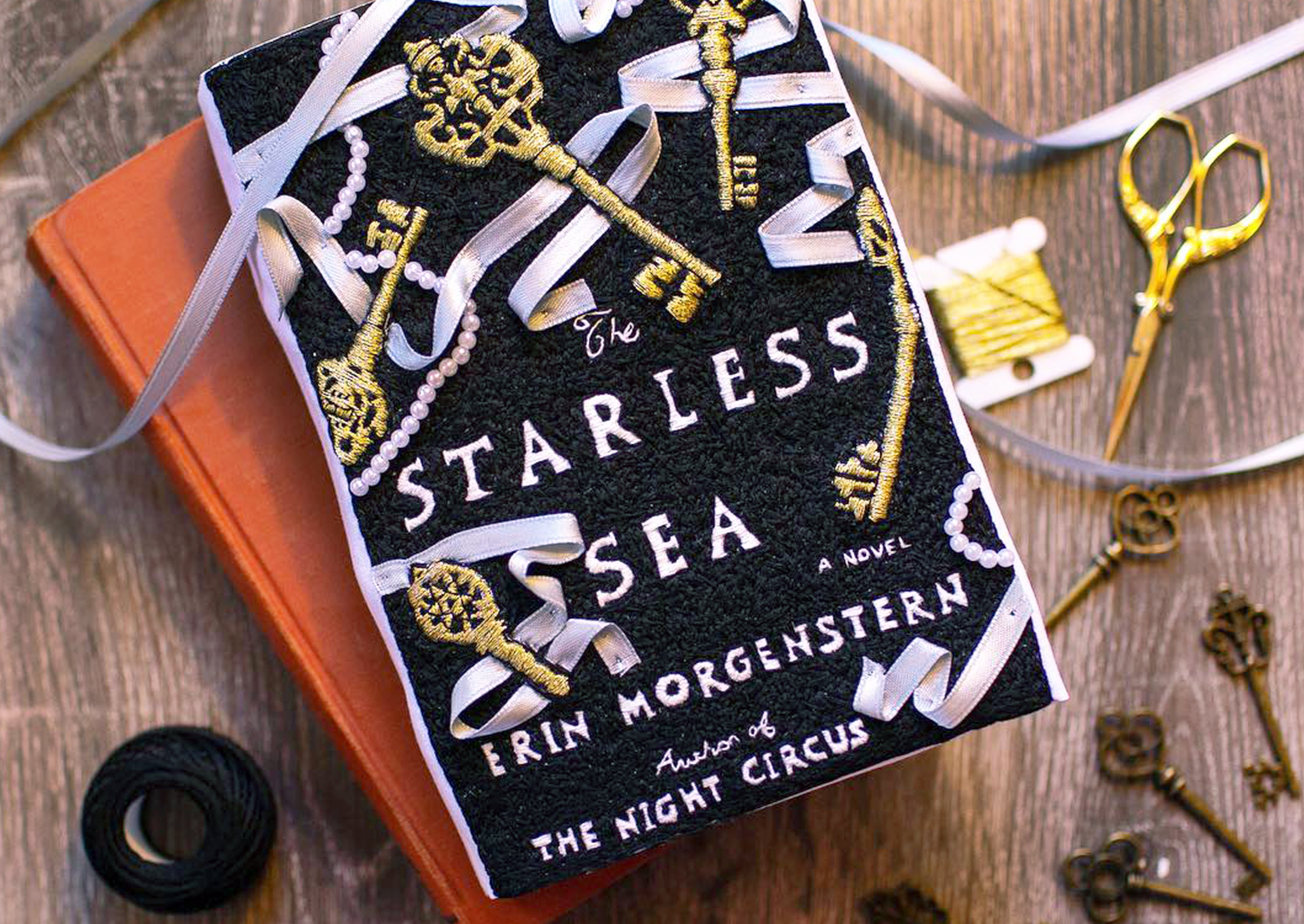 5. What is your favourite piece of finished product and what inspired you to create it?
I was approached by Doubleday Publishing to participate in a cover reveal promotion for the release of one of their author's upcoming books. They wanted me to recreate the cover art in embroidery, but to present my own take on it. It ended up being the perfect blend of freedom and boundaries for me, and I was excited to get to work on it. I pushed myself to give it texture and dimension, and I was over the moon with how it turned out. And the cherry on top was that the author loved it!
6. How is the yarn scene like in Los Angeles?
Considering how big the city is, there is a fun blend of larger chain craft stores along with amazing small, local shops. There's a particularly special needlepoint shop in Santa Monica that has a huge selection and offers lots of workshops.
7. Is there any interesting or particularly memorable/interesting moment in your career as a professional maker?
I've had several milestones over the past two years, especially considering I started stitching for fun, and it has led to so many opportunities. My first pop up shop, my first workshop and my first large commission were all extremely memorable. Embroidery has led me through things that would normally intimidate me. Each time I check something off my list, I find newfound confidence to keep working on more.
8. Advice for those wanting to make the switch into crafting full time?
Be confident in yourself and your work. As long as what you make matters to you and reflects your passion, it is worth doing. It's important to have boundaries. Be mindful of the requests made of you – try to be the right balance of being open to opportunities but not saying yes to things that you aren't interested in or don't see as a learning opportunity. Be patient, and have realistic goals and expectations. And as always in life, surround yourself with supportive and positive people.
Photo Credits: Jennifer Smith