The Woven Path: Kristen Gula
"I was saved by embroidery!" – Going through a difficult period of her life, embroidery became an outlet for fiber artist Kristen Gula to channel her negative emotions into something physical and get her back on the right tracks of life. Embroidery slowly became not only her happy place amidst life's obstacles, but a full time handcraft business, Gulush Threads where she sells hand embroidered hoops and jewellery. Holding on to the vision of always being emotionally full while creating ("lush" in the name Gulush Threads), Kirsten is now a well known embroidered worldwide and an inspiration to many of her followers. Thank you Kirsten for sharing such a personal story of her life with us! Read on for some solid words of advice from her.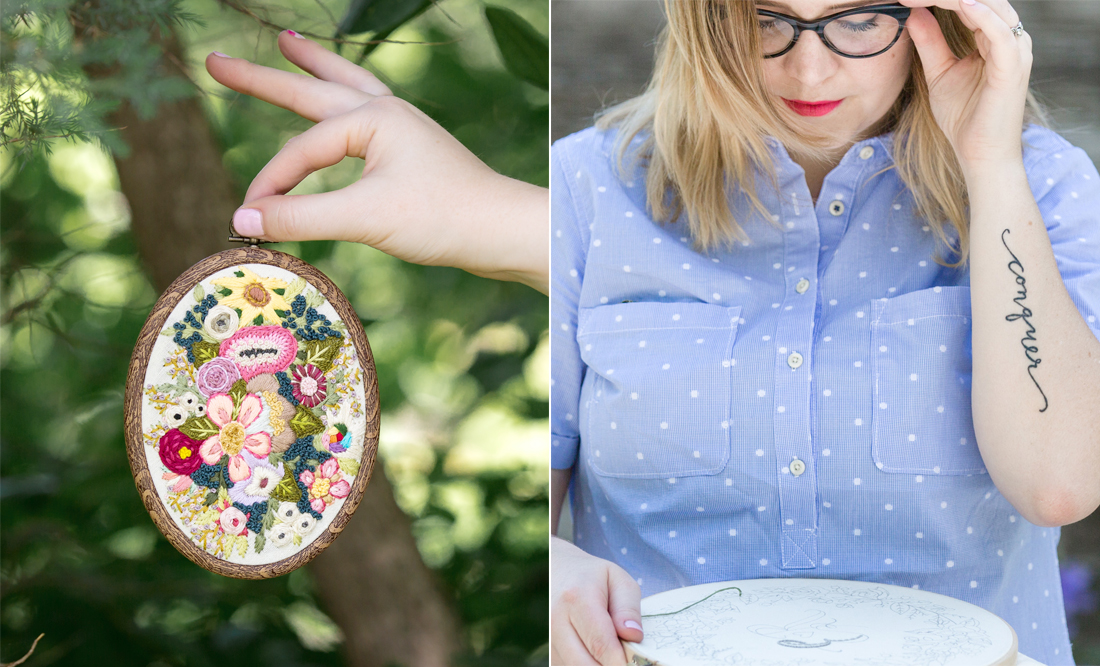 5 Things About Kristen Gula…
Early riser or night owl… I am a night owl to my core!. I love to work late at night when the world is quiet and there is little chance of being interrupted (by emails, my kids, etc). However, I am a stay at home mom of two kids, so staying up late has become a rarity these days. I can't stitch until 2am anymore when my kids are waking me up at six in the morning.
A song to get you into the creative groove… Beyonce's Grown Woman: "I know the world and I know who I am. It's about time that I show it."
What did you aspire to be when you were 5… When I was five, I was acting in plays (at school and church). I wanted so badly to be an actress on stage or on film. I even went to college for it! (I have a BA in English and a BA in Theatre Performance).
3 essentials we can find in your bag… A pair (or two) of embroidery scissors, hand lotion and a sketchbook.
If you weren't an embroidery artist, you would most probably be doing… I would be a teacher, of different mediums, probably. I taught clown camps in college, so really anything is possible!
1. Tell us about your background and what led to you choosing embroidery as a craft.
I was a copy editor before I dove into hand embroidery. After being laid off two weeks before my wedding (how convenient, right?), I developed extreme anxiety (and fell deeper into depression). I was saved when I received a beautiful piece of hand embroidery at my wedding. I thought to myself, "That might be fun," so, I started teaching myself to stitch. I read books, watched videos and soon found that I absolutely loved the medium. Hand embroidery helped me channel my anxiety and depression into something physical and, to this day, I find it to be my happy place amongst all the chaos in life.
2. What made you want to take your passion to the next level?
I was creating pieces for myself when I began to grab attention from my friends and family. They raved about my work and, before I knew it, the commissions came rolling in. I decided to post those pieces online, which grabbed the attention of thousands across the world, and the rest is history. As a stay at home mom, I had found something that could not only satisfy my emotional and mental needs, but my financial ones as well.
3. Tell us more about Gulush Threads. 
Gulush Threads was officially created as a way to help pay for my mounds of college debt, while I searched for work as a copy editor/writer. Finding a new telecommute job was becoming difficult,  but my 'handmade business' was growing faster than I originally intended. Before I knew it, I stopped looking for other work and dove into this business full force. The name Gulush Threads is a combination of my last name, Gula, and the word lush (which means to be bountiful, to grow and be full). I wear this hybrid name like a badge of honor, a symbol of who I am and what I want my business to accomplish. My work as a fiber artist must always be done in support of my family (Gula) and must always leave me full, mentally/emotionally (lush). To this day, I am so blessed that my vision has stayed its course and that I will be proud of what I have done and be hopeful for what my work will do for me in the future.
4. What kind of materials do you like to work with?
DMC six strand embroidery floss is my favorite floss to stitch with, but I do occasionally work with fibers made by smaller handmade businesses, such as The Thread Gatherer's Silk n Colors line.
5. What is your favourite piece of finished product and what inspired you to create it?
My favorite piece has got to be one that I did in February this year (2017). It was a piece I made in collaboration with DMC for Embroidery Month and it was done completely freestyle (which is something that I never do with my work). I usually like control and do copious hours of planning before I work on a design/piece. With this monthly challenge, every day was a different test and I found myself struggling (in a good way) and really loving the idea of being free with my work. Also, it is the most "lush" piece I have ever created and that, to me, makes it even more special.
6. How is the yarn scene like in Southern Illinois?
It's actually pretty normal? I find a lot of people in proximity to me dive into yarn, crochet and knit more than embroidery. I, myself, can only knit, but I have been wanting to challenge myself to do more embroidery work with yarn. Perhaps I'll find time at the end of this year to fit in a yarn challenge!
7. Is there any interesting or particularly memorable/interesting moment in your career as a professional maker?
I would have to say that my most memorable moment would have to be one that is happening next year. I can't say much about it right now, but I've been working on it for months and have so much more work to do on it within the next year (wink wink, you know probably, or at least have a good guess). This milestone in my life will be my greatest achievement as an artist (and a writer) and I can't wait to start showing everyone what I've been pouring my heart and soul into these past few months.
8. Advice for those wanting to make the switch into crafting full time?
Know yourself, as an artist and as a person, and have a vision for what you want to accomplish. Don't just jump into the waters carelessly. You may drown before you swim a lap in the waves and chaos that comes with running a handmade/craft business.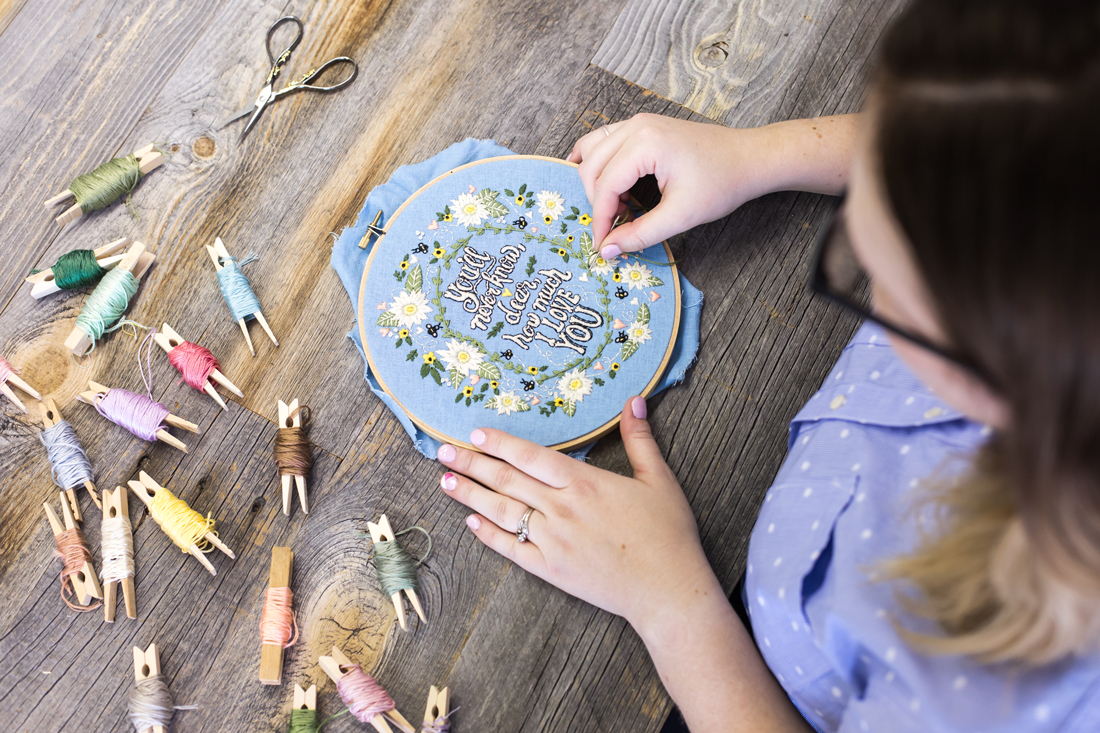 Photo Credits: Kristen Gula