The Woven Path: Lisanne Multem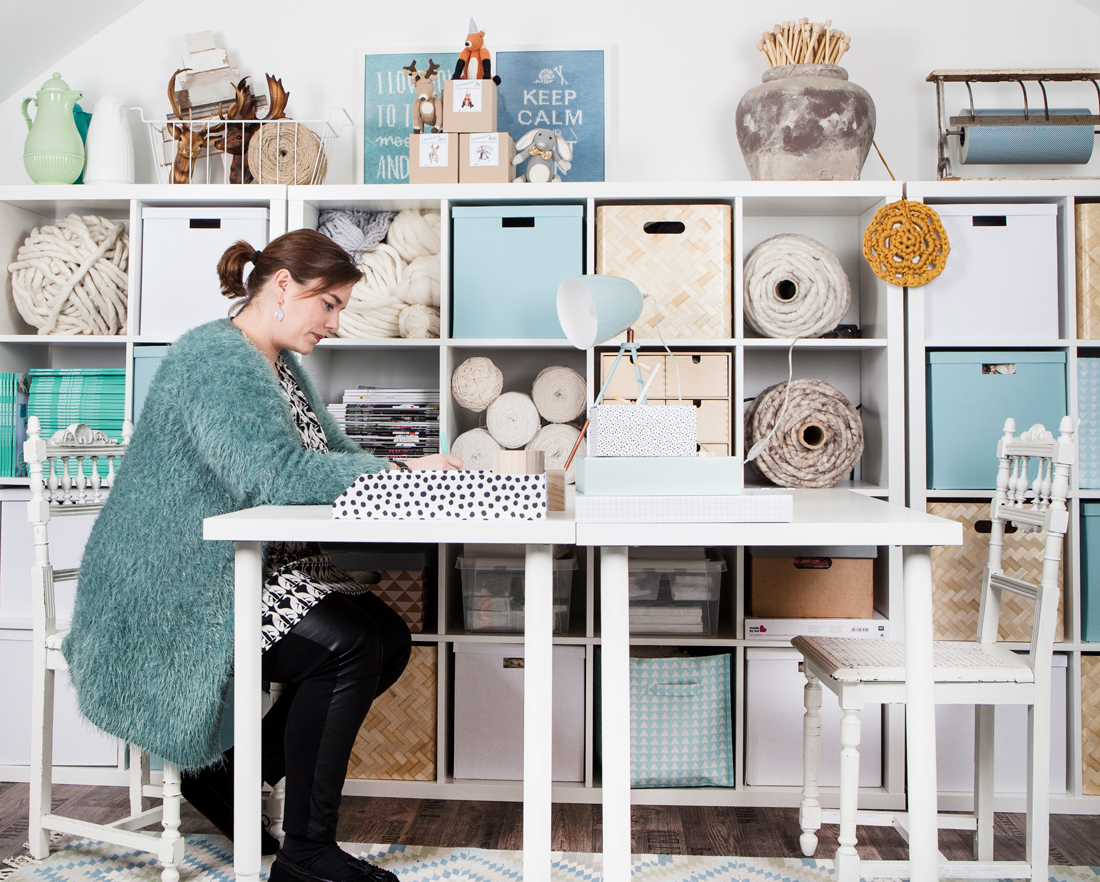 Combing her love for interiors and crafts, Netherlands based blogger and author Lisanne Multem creates gorgeous knitted and crocheted work ranging from chunky knitted throws, cushions, poufs and crocheted cacti (our favourite!). Apart from offering beautifully designed crochet patterns on her webshop, Lisanne shares her love for beautiful yarns, DIYs, creative and interior design books and fabrics on her blog, Draad en praat. Her latest book, Haak Je Happy, is full of crochet projects and inspiration to decorate your kids' dream room. We did a studio tour with this crochet expert and asked her to share some tips on how to source the best tools and supplies.
1. How did you first come across crochet?
I was first introduced to crochet when I was about 4 years old by my grandma (she's 95 now!) who was working on baby clothing. It was not until a few years ago when I saw all those beautiful home accessories like big blankets and cushions in natural colors and huge stitches in stores that I really wanted to work with yarn myself. That was when the addiction started. As long as I can remember, I have had a passion for interior styling in combination with creativity. I just love to style my own home and change it with the seasons. Now, I cannot imagine my life without knitting and crochet projects! My first book has been in stores since May 2016 and I'm currently working on my own Dutch magazine Handmade Living. I love to inspire others to use their own creativity while finding happiness and relaxation in craft. I also blog about that in Dutch on my blog.
2. Tell us more about your studio space and where it is located. 
My studio space is located at my attic, in my home near Rotterdam in the Netherlands. We recently rebuilt the entire top floor and I really love working there now. It is such a relaxing space with all of my favorite yarns and equipment. I mostly work on my craft projects in our living room, because I just love to be surrounded by my husband and cats. For projects in which I need to use bigger equipment, like my sewing machine or punching machine, I will work in my studio space.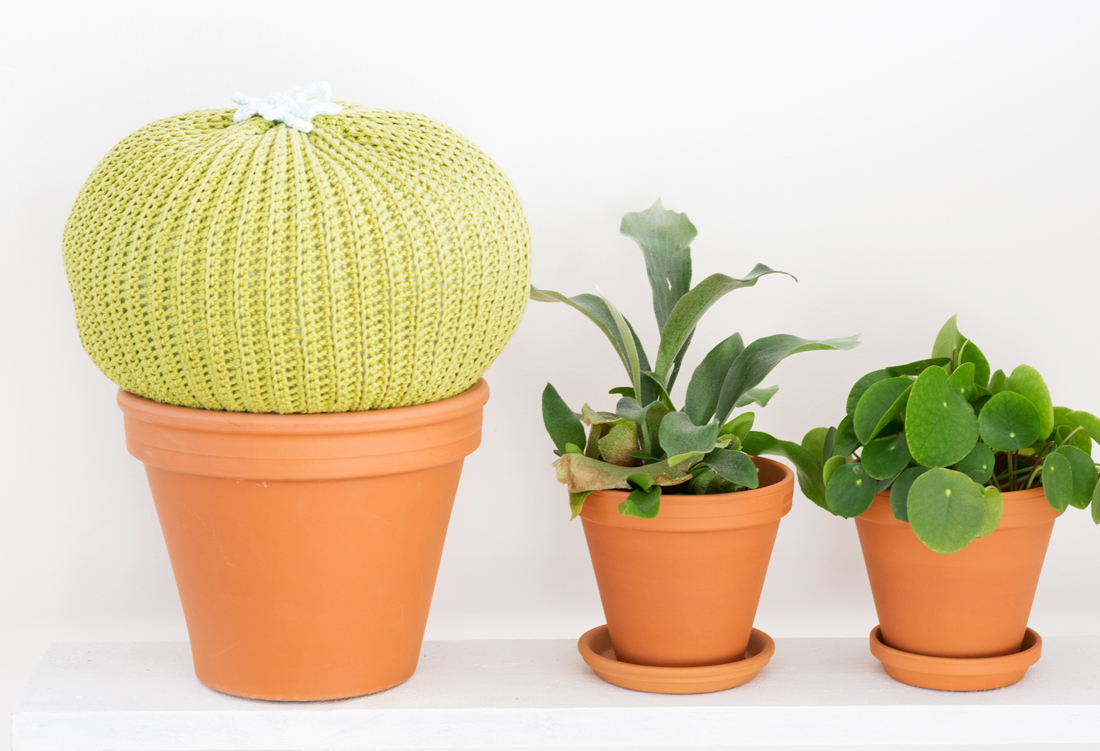 3. Messy or organized? What kind of environment affects your creative process?
Organized, but not too much!  When my studio space is organized, so is my head and there is more room for creativity. I work on so many projects at the moment that I just need some order to keep the engine running. I need to know where to find all of my materials, so I organized them in separate boxes. I should really stop buying more yarn as the boxes are almost full, but I just can't help myself!
4. Do you have a creative ritual?
I can't work without music in the background and a big cup of my favorite tea (Yogi Tea Classic). I never start working with new yarn immediately – I will first keep it in our living room for a couple of weeks just to look at it. My ideas usually come by just looking at yarns. Yarn inspires me so much! My favorite place for crafting in summer is in our garden, the sun helps me relax even more so I can really enjoy the moment. During summer I spent a lot of time musing in my garden with our cats and a jar of lemon water with fresh mint at my side.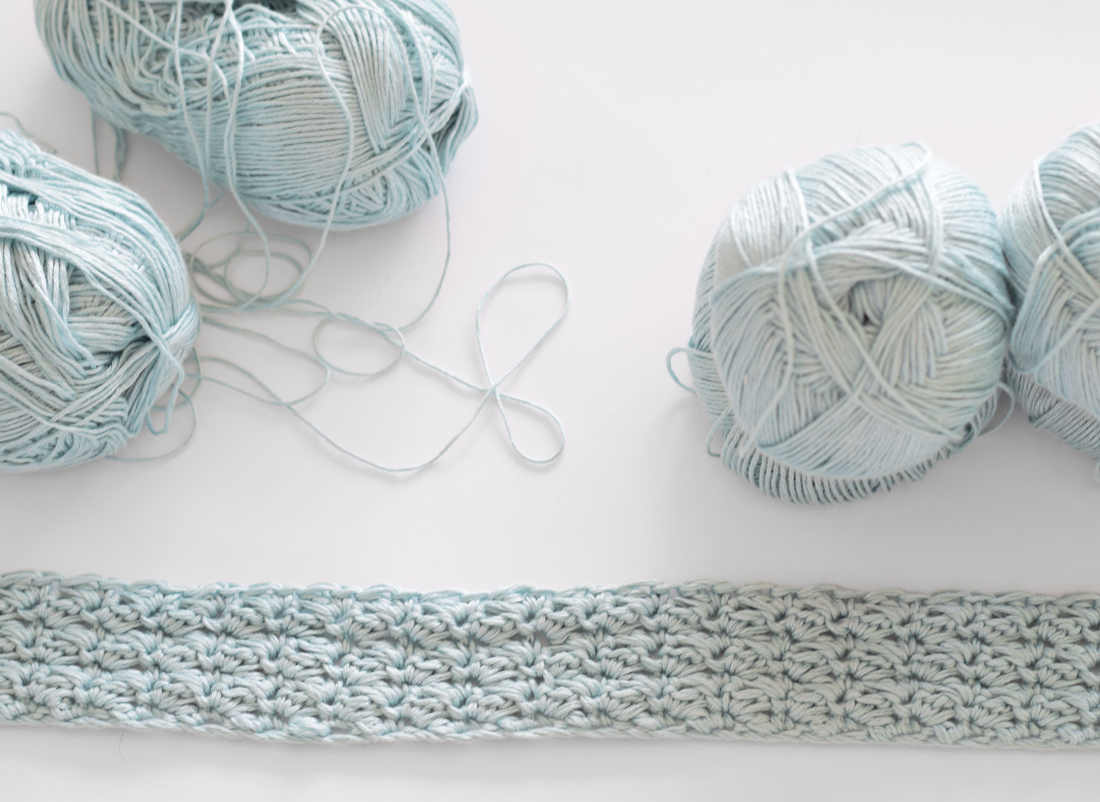 5. A song that gets you in the creative mood.
All Ben Howard and Ed Sheeran's songs 🙂 They make me feel relaxed and lose track of time. But on the other hand, I also love working to house music as the beat just keeps me going!
6. Name one tool you cannot live without, and tell us why. 
I can't live without stitch markers, they really make my life so much easier! Also, project bags from Fringe Supply Co. are my absolute favorites! They make it very easy to take my projects with me whenever I go out, and also keeping them neatly at home. Oh and of course my XXL knitting needles and yarn – can't live without them either!
7. Any tips to sourcing the best tools and supplies?
You have to try and test as much as you can! After 4 years of knitting and crocheting, I now know that I love wooden needles the most and what types of yarns I love working with. I believe finding tools and supplies that you are most comfortable using is very personal, so you will only find out by trying different ones. And trying out different materials is so much fun!
8. Share with us some of your favourite hangouts places near your studio. 
Echtstudio in Alphen aan den Rijn is my favourite craft store! I love their assortment and how they've styled their shop. Organising yarn parties in different craft stores in the Netherlands to meet up with Dutch craft bloggers and Instagrammers is also something I like doing. It's wonderful to chat with everyone in person, and to try out new yarns together. Another one of my favourite hangouts is the beach. In summer, we often go to the beach in Kijkduin and I always bring a project with me. I could be there for weeks… Every place that includes yarn is a good place! For food and drinks my go-to places are Bertmans in Rotterdam and Villa Augustus in Dordrecht. I also love to browse interior design shops like Loods 5 and vintage stores…
9. How is the yarn/craft community like in the Netherlands?
It is a very friendly community – I have met so many new friends since I started blogging and it made my world so much bigger. The past few years have been exciting, and I can't wait to see what the future will bring!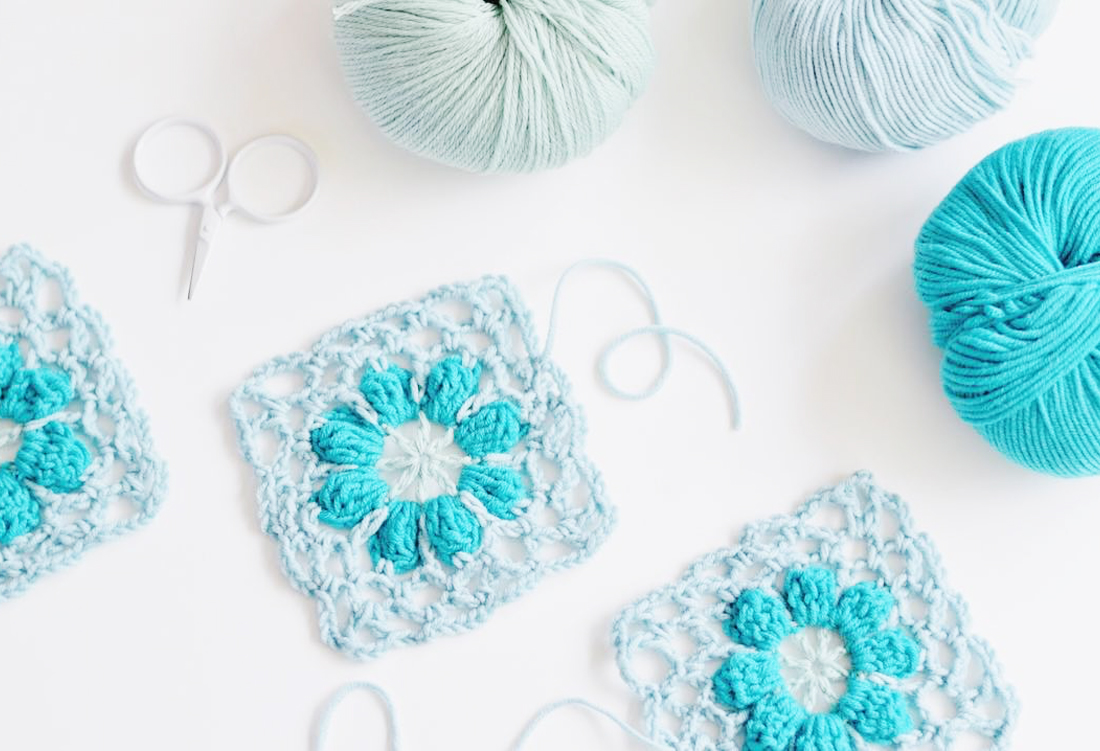 Photo Credits: Lisanne Multem