Meet The KOEL Kids: Ji Jing Lai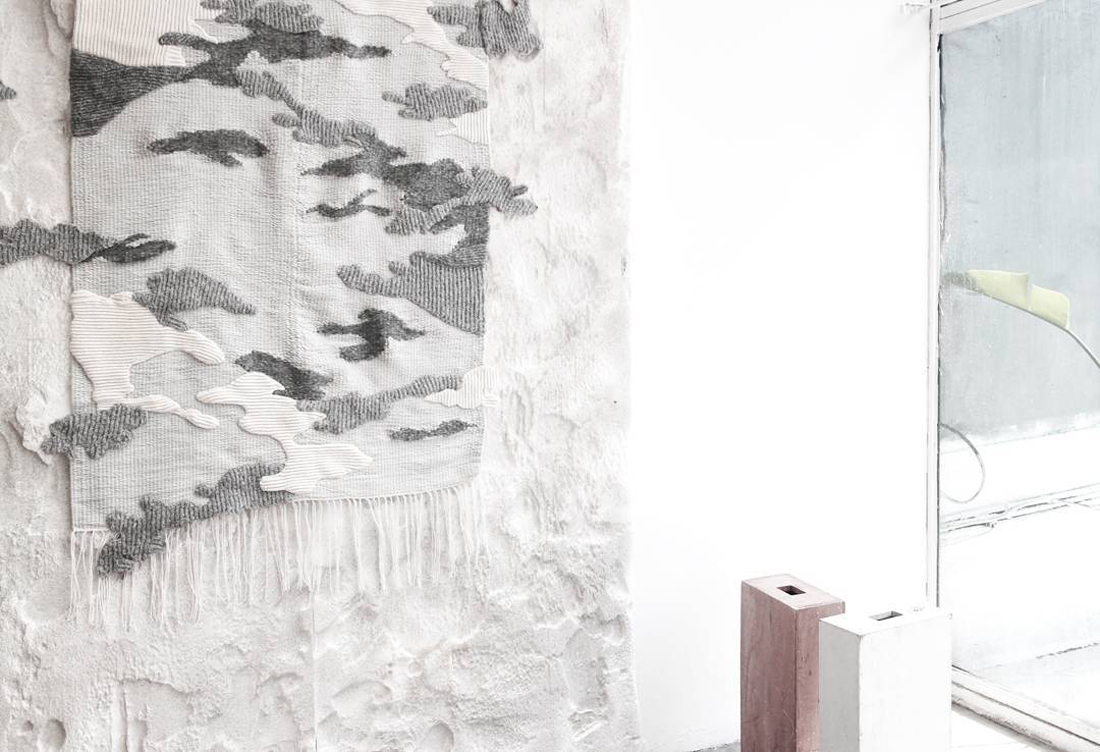 Just like how an artist expresses his emotions and feelings in a piece of painting, Taiwanese weaver, Ji Jing Lai aims to do the same using yarns as her canvas. A former graphic designer turned textile and jewelry designer, Jing finds inspiration for her woven pieces from her daily life and love for nature. We couldn't help but feel like we are on cloud nine (literally!) when glancing through her works. We had to take a peek into her world of nature and yarns and figured it's high time to shine some spotlight on yarn craft artists in Asia.
1. Tell us more about your background and what led you to choosing weaving as a craft?
I'm a graphic designer. After many years of working in this field, I decided to explore a different creative skill that is more artistic and inspiring, and it turned out to be Soft Sculpture. I got my Master degree in Contemporary Jewellery Design in the UK in 2013. During the whole year, I learnt how to describe thoughts, memories, concepts through objects to tell meaningful stories. My final semester's project involved using yarns to crochet geometric forms of contemporary jewellery. I spent 6 months working many different kinds of strings, yarns, fabrics to find out what materials would best express my ideas. And I think that's the time when I started to love to work with yarns.
I came back to Taipei after I graduated in 2014. Somehow I missed the feeling of working with yarns and textiles very much, hence I went to a workshop to learn how to use a Rigid Heddle loom. Ever since, I have been studying and playing with it by my own. I like the idea of weaving your emotions and stories through a loom into an unexpected piece. I also love how woven textures are so intimate, which i find rather incredible!
2. What makes you a KOEL Kid?
I see my woven works as pieces of art. My aim for every piece is to express stories and emotions I want people to see through it, and by doing so, I always end up exploring more ideas than I expect. With every piece I create, I get a better understanding of who I am as an artist and the work I do – it's like a journey of self-discovery. Instead of just creating a beautiful piece, I would rather it tell a powerful and touching story to remind people of special moments (be it happy or sad, tears or smiles!).
3. Share with us the creative process behind each of your project.
Well.. the entire process is very flexible and usually spreads over a span of a year. Firstly, I will look for inspiration and decide on the direction of the piece. Sometimes, I will just wait for things to happen and seize the moment that touches my heart. I can be inspired by a poetry, song, landscape, film etc – anything that goes on in my life. After which, I will do lots of sketches and experiments to express my ideas into the piece (this is the most time consuming part!). I will experiment with new materials, skills and colours or anything that surprises me. Finally, I will tidy up all my creative thoughts, set a schedule and get on with the making of the artwork.
4. Pick one of your favourite designs and answer these quick questions!
The inspiration behind this design is… Joan Baxter's work and mountains I have seen.
The dream store in which I would like to stock this design is…Saatchi Gallery in London
If this design made it big, I would…Well, I would be super happy for a while and then I will continue doing it! Nothing will change my desire of making art (:
5. Great things take time, so how much has changed since you first started weaving and where do you see it in the next five years?
My biggest change is that I learn to appreciate life much more than when I was a graphic designer. Making art makes me notice the little things in life, helps me to release my emotions and be thankful that I'm doing the things I'm passionate about. I don't have concrete plans for the next five years, but I do expect to showcase my works at many more exhibitions. I believe that as long as I keep doing what I love, it will guide me to where I belong to.
Photo Credits: Ji Jing Lai