Camilla Del Zotto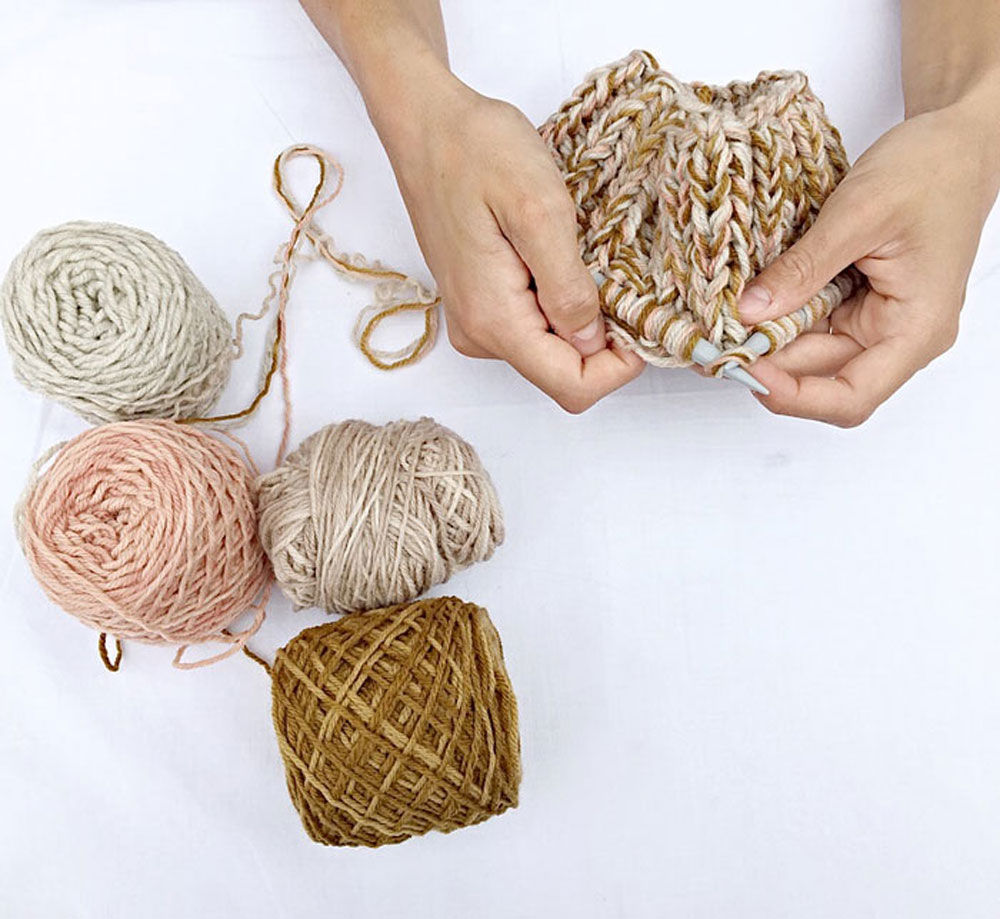 Do you love vintage tools as much as we do? Today we are glad to find a fellow knitter who shares our obsession with all things vintage. A knitter and a true blue creative at heart, Camilla Del Zotto also known as zamhandmade, has always been a crafter since young. She finds crafting a perfect way to express her imagination and inner thoughts, and particularly deriving a great sense of joy and comfort in knitting! Here's a little peak into her knitting kit where she keeps a treasure trove of vintage tools and yarn supplies…
1 Describe yourself and what you do
I'm a vintage lover, a collector and a crafter. I've always been a crafty person and thanks to my mother's guidance, I became a knitter. Since I was a child, I've always been fascinated by the process of creation, be it any kind, because it's the only way to express my imagination. As such, knitting has always been a very mediative practice for me – a remedy to problems and a way to enter into an inner state of peace.
2 Messy or organized? How does this trait affect your creative process? 
Definitely messy. I think it's part of my creative process, everything builds up my inspiration. I use to surround myself with a lot of supplies and stuff in order to be able to turn all my ideas into something concrete. Every piece I create is a part of my imagination becoming alive.
3 Any tips to sourcing the best tools and supplies?
Having a liking for "tasting" yarn and have direct contact with every kind of supply I'm going to buy, I tend to not shop online at all for my yarn supplies and tools. My grandma gave me a lot of vintage yarns and tools as a sort of heritage, which I'm enjoying using them for my projects at the moment.
4 Name one tool you cannot live without, and why.
My collection of needles and vintage reels. Everything is less detailed and less well-finished these days, hence they are such an inspiration to me with their colours and their beautiful packaging.
5 What is your most recent purchase?
Some spanish natural yarn where by the colours are such a revelation to me. Each time I look at it, different shades of a woody forest seems to unveil.
6 What is your best under $10 spent?
My needle case. I bought it at a flea market, it's from the 70's but it is still so beautiful and handy till today. There seems to be a different soul in vintage wares as compared to industrial commercialised products these days.
Top left: Vintage Barbour's sewing machine reel, 3.50 euros; Some golden thread from my mum's collection; Vintage lace made by my grandma; Some white cotton thread
Bottom left : Vintage leather buttons and reels from Filoforte and Filati Cucirini; Cotton thread from Sylko, 1.50 euros;  Needles from Prym, 2.25 euros; Vintage hook & eye by Appointment Makers, 10 euros
Photo Credits: Camilla Del Zotto