Wired for Mixed Media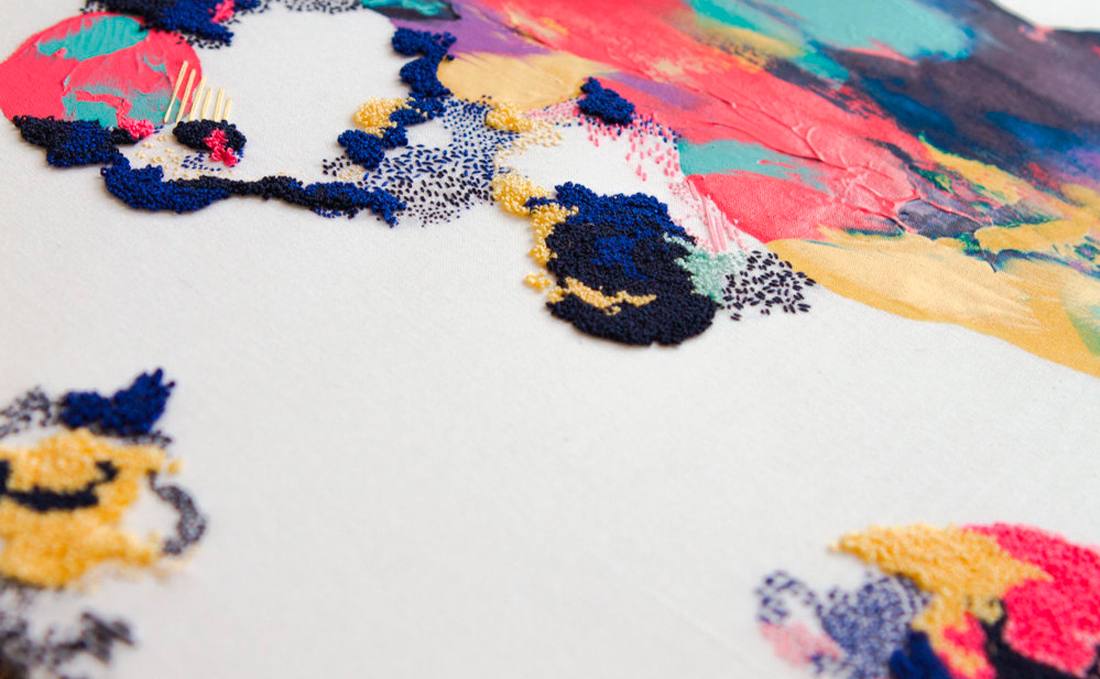 We are always on the look out for something new and exciting…something out of the ordinary to invigorate our creative senses. It's important to constantly be wearing a pair of fresh eyes so that we get to broaden our minds and have the courage to experiment.
In these contemporary times, the rise of artists seeking alternative techniques is inevitable. With the attention that textile art is gaining at this current moment, it comes to no surprise that more and more artists are getting increasingly inventive — stimulating new ways to create and inspiring others to step out of their comfort zones to try something different.
No. 1: Dagmar Wall Hanging by Andrea Shaw
No. 2: Wall Hanging by Cassie Byrnes
Mixed media art is becoming progressively innovative and prevalent, with artists juxtaposing traditional methods in unconventional ways thereby producing works that are modern, beautiful and textural, like mixing paint with embroidery.
No. 3: Painted Embroidery by Sabatina Leccia
No. 4: Acrylic Painted Embroidery by Maricor/Maricar
Then there are others who are more inspired by nature, literally taking cues from their surroundings, and turning it into intricate works of art.
No. 5: Leaf Embroidery by Susanna Bauer
Experimenting is really key when producing any type of new work. We're just glad these inspirations are here to get us wired so that we remain creative and relevant.
Top image by Maricor/Maricar