More Is More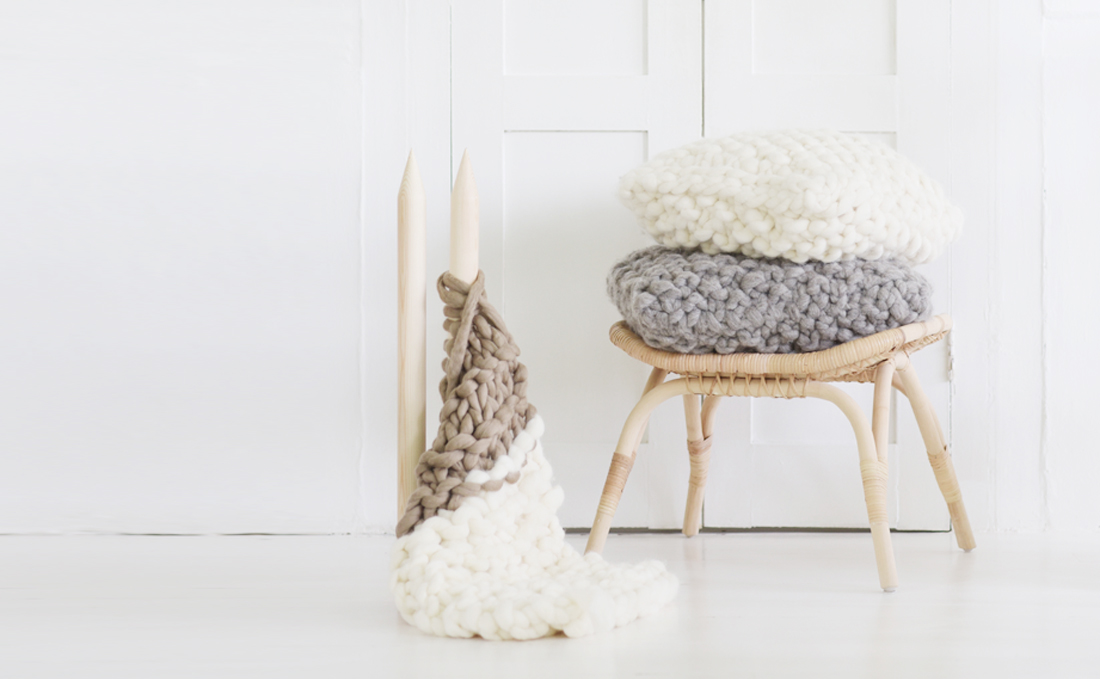 Just a quick search of 'chunky yarns' on Pinterest and you'll see how prevalent they have become in the interior and fashion scene. Chunky yarns are fast becoming a trend in creating statement pieces that can literally be larger than life. The voluminous texture creates a different effect: they provide a more updated look to their traditional lighter counterparts. Current craft phenomenons like extreme knitting are giving rise to the popularity of these yarns and demand for them grow, adding vigour and vibrancy to the outlook of tools and supply entrepreneurs.
Our friends at TJOCKT are specialists in these giant yarns. What started out as a search for a suitable big stitch material for a rug project, very quickly turned into a passionate development and manufacturing of fat yarns, due to overwhelming requests for it.
Hailing from Finland, a region best known for their pure and ecological materials, one can only expect high-quality standards of the TJOCKT yarns which are made out of 100% natural materials. Such luxurious finish would mean that the yarns would be a dream to work with, yielding beautiful results.
Essential to these chunky yarns are greatly-sized needles, which can be akin to finding a needle in a haystack despite their very visible size! Thankfully, TJOCKT produces and offers a selection of handmade needles suitable for these giant yarns. The TJOCKT knitting needles, made out of natural pine wood, measure from 35cm, 50cm, and 68cm while their crocheting hooks are available in 7 different sizes ranging from 15mm to 58mm. Our team at KOEL have been hooked on these tools and yarns to spun gorgeous rugs, cushions, blankets, sweaters … the creative possibilities are endless!