Meet the KOEL Kids: Sylvia Hérissé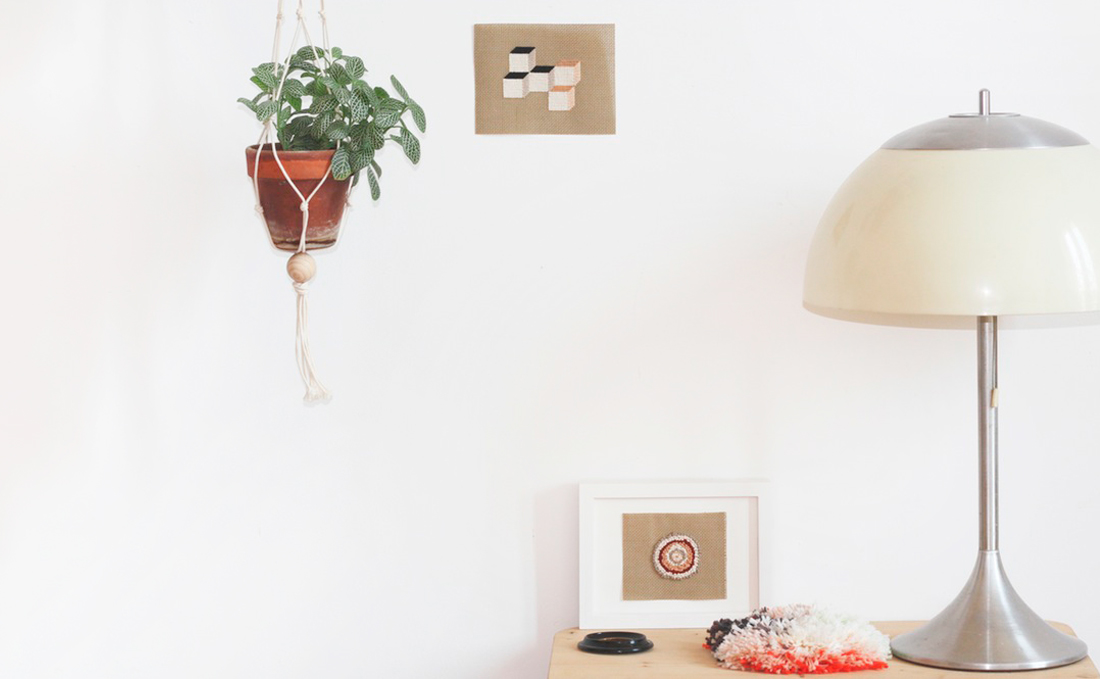 Instagram is well-known for creating and maintaining communities, and since the start of KOEL, we've seen how close knitted the yarn community is at current and got inspired to start this series! We want to pay it forward, fostering stronger relations by shining the spotlight on those whose works have caught our eyes but are still on the quiet. This was when we were introduced to Sylvia Hérissé, aka @lundisylv, who founded her brand, Lundi, in 2013. Sylvia's minimalistic style is unmistakable as she retains a sense of youthful elegance. KOEL had a quick chat with the Marseille-residing artist to learn more about her craft.
1. Tell us more about your background and what led you to choosing embroidery as a craft.
You'd be surprise to know that I actually graduated in Geography! Even then, I always had the desire to create: to write, draw and paint. My grandmother was probably my main influence. She was obsessed with textiles — she has a room of them in her house, just like the works of French artist Christina Boltanski! I started learning embroidery a few years ago, and got hooked on it playing with colours and textiles. That's when it all began!
2. What makes you a KOEL Kid?
To me, a KOEL Kid is one who constantly creates. I'm the spontaneous sort, so I usually let my inspirations flow especially in my recent works. I'm always trying to find the right balance between shapes, colors and empty spaces. I enjoy and appreciate a good contrast — like using a traditional French needlepoint to achieve a contemporary look.
3. Share with us the creative process behind each of your project.
I'm inspired by different things. At times, colors get me going on a new project, and then I develop them into shapes and patterns. There's been moments that I start on a new artwork because of a place, a memory, conversations with a friend, or even something I saw during a leisure walk through nature (wood and stones are very inspiring to me). It's almost like a secret encoded diary. What I love most about embroidery is that I get to work on it anytime, anywhere … I always have a pouch in my bag storing all my works in progress!
4. Pick one of your favourite design and answer these quick questions. 
The inspiration behind this design is… the bird patterns of Georges Braque, a mid 20th Century French artist.
The dream store in which I would like to stock this design is… Papier Tigre Store in Berlin. I love the creativity of this French brand.
If this design made it big, I would…Wow! Probably move to a bigger workplace and find an old house in the Provence and restore it, with olive trees surrounding me! Oh, and travel more!
5. Great things take time, so how much has changed since you first started embroidery and where do you see it in the next five years?
I've noticed that I feel a lot more liberated after embarking on embroidery three years ago. Working with this medium offers infinite possibilities and I like that. At the moment, I'm actually working on a textile jewelery collection and new patterns for my embroideries. Where I will be in five years? It's hard to say. So many ideas, so little time!
Photo credits: Sylvia Hérissé