The Woven Path: Ana Teresa Barboza
Ana Teresa Barboza may have wanted to be a magician when she was 5, but we think her works prove that she's so much more than that. With a deep understanding and appreciation for nature, Ana Teresa's embroideries are truly stunning works of art. You've probably seen them around the web, but read on to find what really goes on behind these masterpieces.
5 Things About Ana Teresa…
Early riser or night owl: Night owl.
A song to get you into the creative groove: Kino ok The Knife
What did you aspire to be when you were 5: A magician
3 essentials we can find in your bag: Notebook, pen, and knitting needles
If you weren't an embroider, you would most probably be… Botany!
1. Tell us about your background and what led to you choosing embroidery as a craft.
I studied painting for six years, but I started to replace oil paint with thread in the last two years. Embroidery gave my work a deeper meaning, and the content was enriched by the action of embroidery itself.
2. What made you want to take your passion to the next level?
The curiosity for materials, and desire to always be doing something with my hands pushed me to experiment, as I constantly try to create new things that make me see the world in a different light.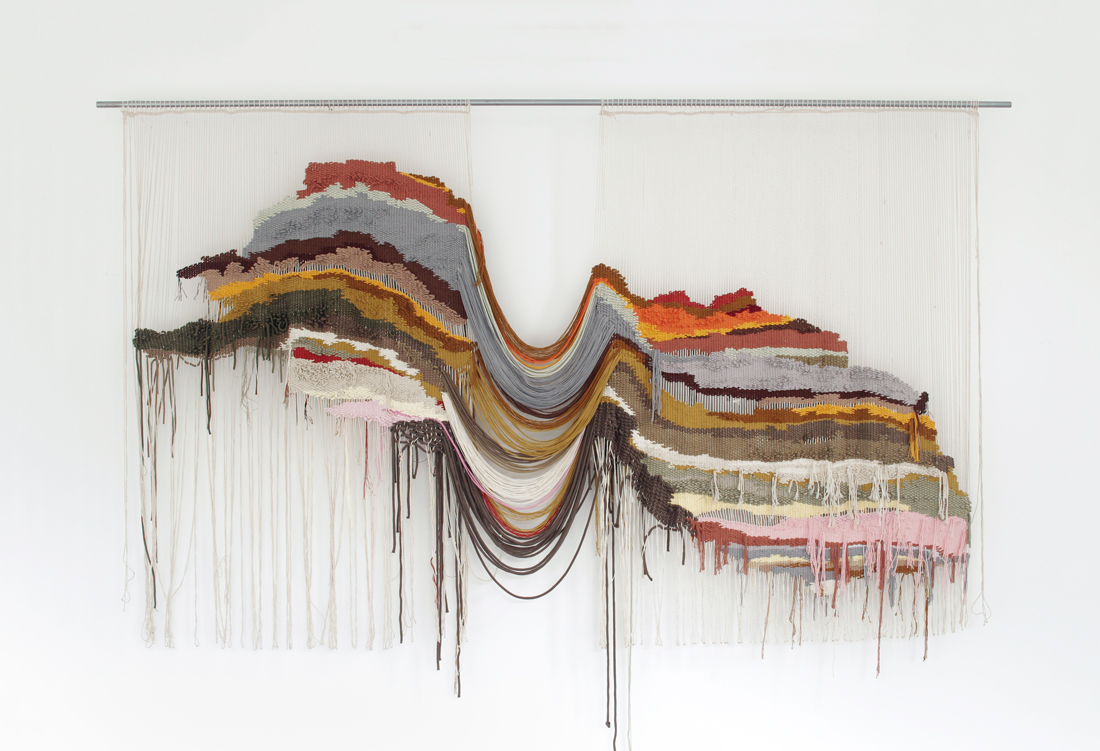 3. When did your fascination with the human relationship with animals, and nature begin(and how did it come about)? It was more than fascination — I would say it was really curiosity that drove me. Once, I read a book titled "The Secret Life of Plants", where the author talks about how plants have a way of perceiving its surroundings and how they could actually move like man, just in a slower manner. It was there and then that I started relating plants to humankind.
4. We are huge fans of your Suspension Landscape works. What was your inspiration?
I wanted to do a parallel between the slow processes involved and the transformation of the nature. When we observe the landscape, nature becomes visible as an inscription on the surface, transforming but still imperceptible to our eyes. The fabric in the pieces aims to show what exists behind these events, demonstrating the constant transformation, marking and recording the different changes. These works require meticulousness and acute focus, drawing us closer to nature, slowly revealing the changes in structure.
5. How is the crafting scene like in Peru?
In Peru there is a great tradition of textiles. The textiles from the epoch of pre-Hispanics were important pieces for different ceremonies. Now, there's a resurgence of skills that got lost in the different communities of Peru. The contemporary art scene here also sees several artists (especially women)increasingly taking interest in textiles and more.
6. Advice for those wanting to make the switch into crafting full time? Perseverance and patience.
Photo Credit: Ana Teresa Barboza