The Woven Path: Emilie Roter
As a child, Emilie Roter was always exposed to different types of yarn, and though her grandmother tried to teach her knitting and needlework, back then she was more interested in playing (she was still a kid, after all!). Till one day, years later, she stumbled upon crocheting by chance, and the rest, as they say, is history…
5 Things About Emilie…
Early riser or night owl: I'm not (had never been and never will be) an early riser but I'm not really a night owl either. I love taking my time to create. The most productive time for me is in the mornings, when my mind's fresh and clear.
A song to get you into the creative groove: It's hard to choose just one … but I'd say 'Me and Armini' by Emiliana Torrini. The beat and rhythm helps me creatively. 'Summertime' by Janis Joplin is also a strong contender!
What did you aspire to be when you were 5: I don't remember wanting to be anyone in particular! I was a very curious kid and never got tired of playing and exploring.
3 essentials we can find in your bag: A crochet hook and a small yarn ball, my phone and wallet.
If you weren't a crocheter, you would most probably be… doing something else with my hands. I also knit and I'm learning embroidery. I could say that handcrafting in general is my passion.
1. Tell us about your background and what led to you choosing chrocheting as a craft.
I've always been crafting for as long as I can remember — I made friendship bracelets, small macrame stuff and petit point (a type of embroidery on a canvas ground) which my grandmother had taught me. She tried to get me to do sewing and knitting back then too but it was all "too much" for me as a kid. I preferred playing in the backyard of my grandparents' house! Years later, I stumbled upon crochet as I was browsing through a magazine and signed up for a class!
2. What made you want to take your hobby to the next level?
The satisfaction of making something with my bare hands and heart is one of the main reasons I chose this path. When I crochet, it makes me feel happy and always puts me in a good mood, which is then translated to my finished products. I also love the idea that there is now a shift in consumerism with all the independent crafters around — on the whole, we are all increasingly more supportive of small businesses and sustainable, unique products.
3. When did your fascination with fiber and specifically, crochet begin (and how did it come about)? 
I got hooked on crochet by chance, but my obsession with fiber, especially the good and natural ones, came from my mother. She's always been sharing with me her taste for quality, natural fibers so of course, when crochet became a part of my life, I was constantly looking out for the most beautiful and natural materials around.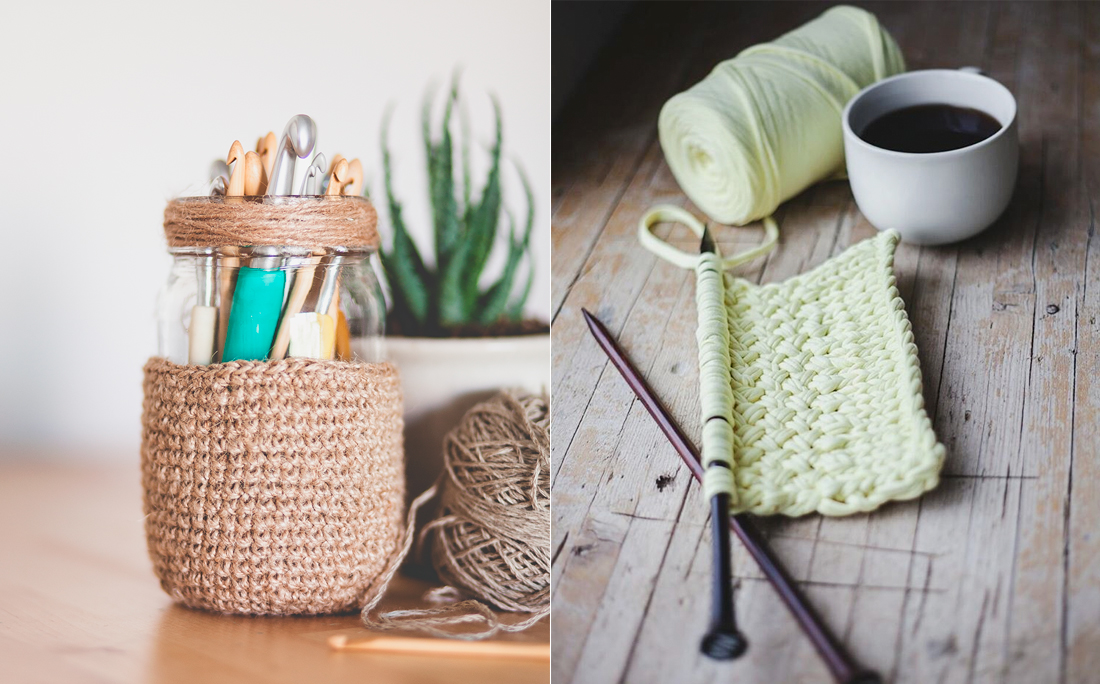 4.What is your favourite piece of finished product and what inspired you to create it?
This is hard…but I guess it would have to be my modern "granny blanket". I've always wanted to make a good ol' classic granny blanket, but at the same time I felt they were really old-fashioned so I gave it an update with a beautiful color combo and tweaked the pattern to fit my own style like the tassel details. (You can take a peek below!)
5. How would you describe the yarn scene in Spain?
Spain is the original land of merino wool, but it hasn't been valued highly till about a few years ago. There's been a resurgence of yarn through independent brands. Some small businesses are working to promote the quality of these wools and rebrand them by working with local producers and emphasising on the natural colors of the merino yarn. The traditional 'big boys' also took notice of this comeback, so there's now a wider variety of fibers out in the market.
6. Is there any particularly memorable moment in your career as a professional maker? 
I also make toys for kids! There was this once where a customer reconnected with me because his daughter had lost the plush I'd made her. As it was her favorite soft toy, he had requested for a new order of it.
7. Advice for those wanting to make the switch into crafting full time?
I'm still working my way towards becoming a professional maker, but during this time, what I've learnt is that you will have to be patient, have a good work ethic, and be consistent in working on your craft. The most important though I feel, is to put passion in every thing you make. Collaborations in general are also a good way to learn and make new things with other talented people, craft makers or otherwise.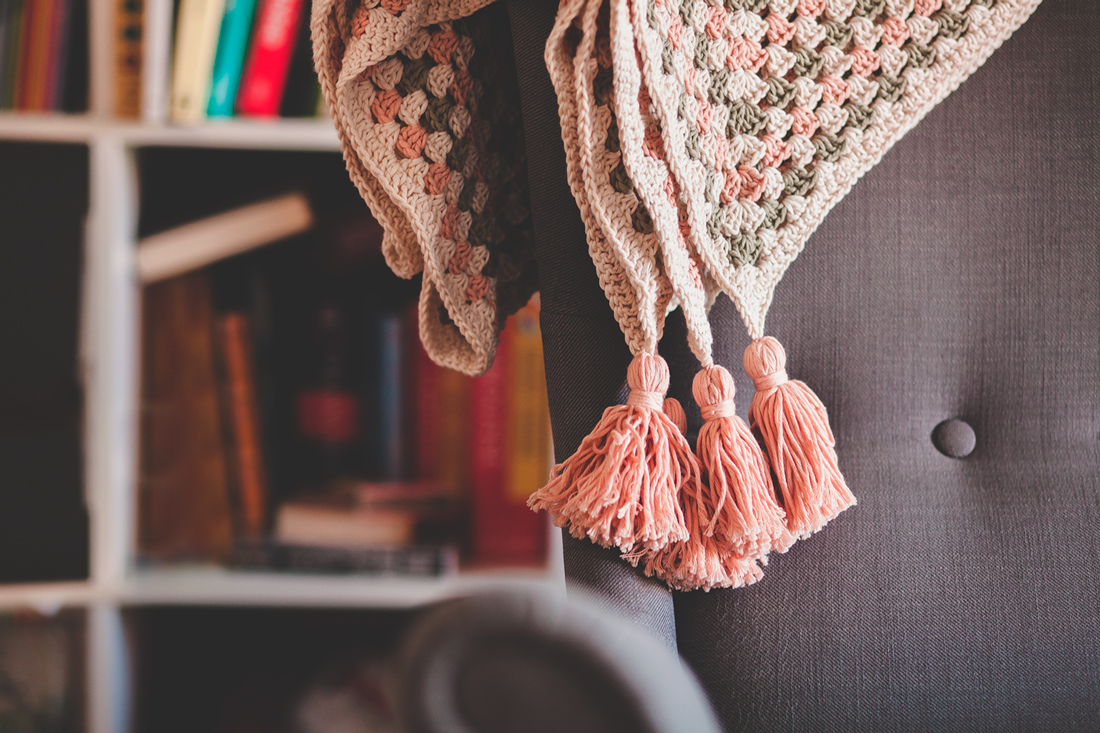 Photo Credits: Emilie Roter